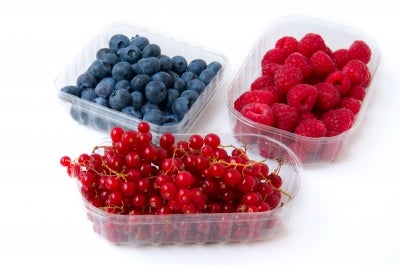 Singapore's Industrial Coating and Packaging (ICAP) consortium has announced plans to develop transparent plastics that protect food and medicine from elements, as well as keeping them fresh for longer.
The consortium, led by the Agency for Science Technology and Research's Institute of Materials Research and Engineering (IMRE), state that plastics make up about 40% of most packaging materials, with the market set to grow at a faster rate than any other material currently used in this area.
Current packaging is unable to protect food and medicines from oxygen, moisture and UV light.
The agency said the new material is being developed through layer-by-layer technology in the stacking of modified clay sheets; this requires less energy to produce and allows consumers to see the actual perishable products compared with opaque aluminium-plastic packaging.
The technology can also be adapted for transparent surface coatings with improved hardness, UV blocking and oxidation-resistant for use in paints and varnishes, ICAP claims.
Increasing demand for high-performance, customised packaging and coatings from manufacturers led to the formation of the consortium; it is expected to serve as a platform that enables companies to reduce R&D risks, as well as investments in new coating and packaging technologies by pooling resources for joint projects.
It will also allow new and innovative technologies to be placed in the hands of relevant companies to shorten the time-to-market new products.
The consortium comprises of members from companies, including the Nestle R&D Centre, Daibochi Plastic and Packaging Industry Berhad, Texplore (a subsidiary company of SCG Chemicals), Nipo International and Piaget Chemicals & Manufacturing.
Image: ICAP believes that currently available packaging materials are unable to preserve food and medicines from oxygen, moisture and UV light. Photo: courtesy of Ambro.