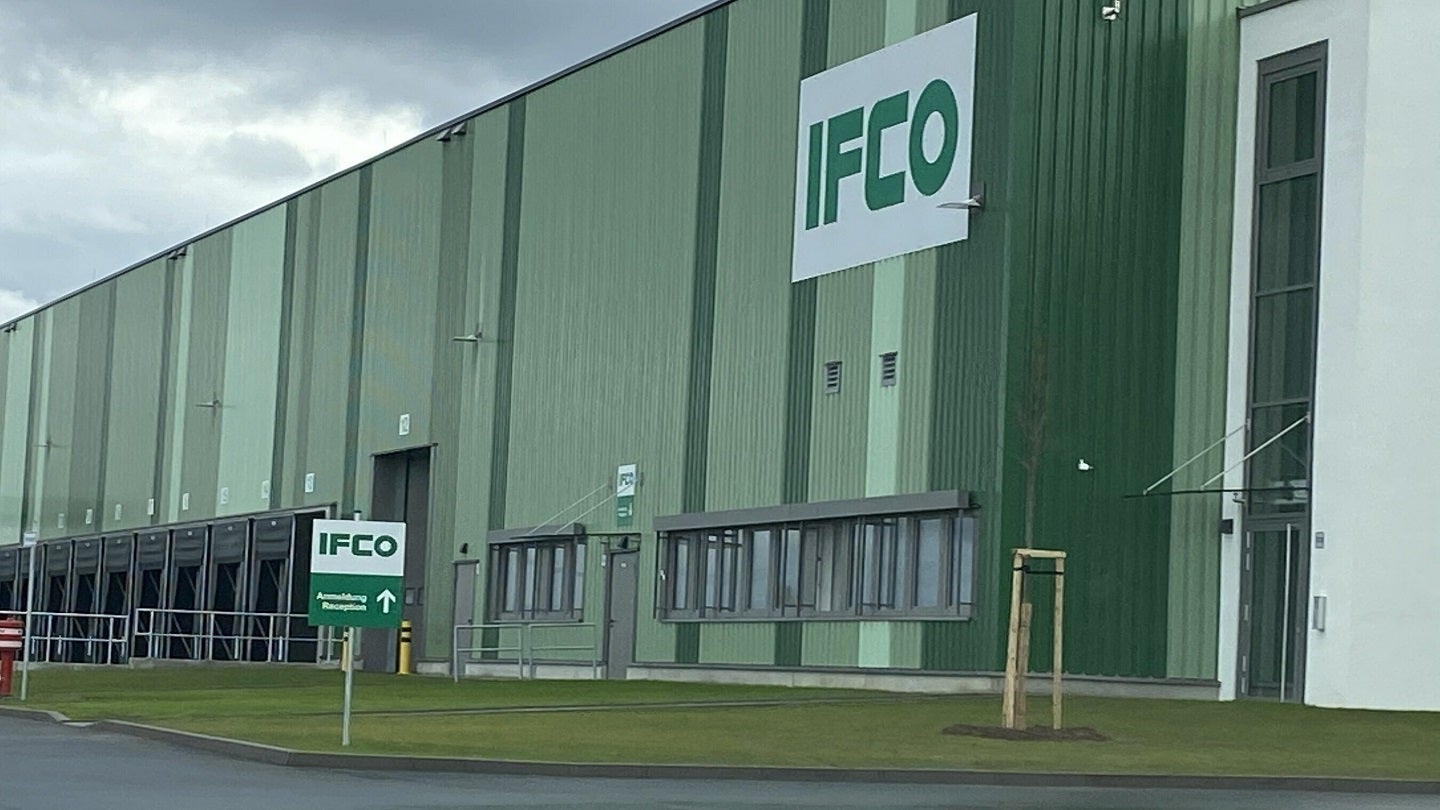 Reusable packaging containers (RPCs) provider IFCO has opened its advanced service centre in Dannstadt, Germany.
Located at a central transportation hub for Europe, the centre will expand the company's pooling capacities and expedite its sustainability goals.
According to IFCO, the new facility features a wildflower meadow and natural pond to enhance their employees' well-being and is equipped with safety features such as a high-tech fire safety and sprinkler system.
In addition, the roof of the service centre features greened areas along with a photovoltaic system, which in turn supplies electrical power to the building via solar energy.
The centre is also equipped with modern underfloor heating and LED lighting.
To reduce gas consumption, the centre houses a heat-and-power plant that powers the resource-efficient heat pump.
The Dannstadt service centre secured the 'gold certification for green buildings' from the German Sustainable Building Council.
The facility will benefit customers that are planning to minimise the environmental impact of their end-to-end supply chain operations, claimed IFCO.
IFCO Supply Chain & Operations director Dirk Schaich said: "The new facility will benefit customers on multiple levels. The Dannstadt area is one of the largest agricultural regions in Germany and is ideally positioned to optimise transport routes to serve our retail partners in the south-west of Germany.
"Additionally, by inspecting, repairing and sanitising our RPCs in this state-of-the-art service centre, we will serve our customers with reusable packaging in the most sustainable way."
IFCO operates a network of more than 370 million RPCs globally.
It supplies reusable packaging solutions for fresh foods to customers in more than 50 countries.
The company aims to make its operations carbon-neutral by 2025 and achieve net-zero emissions across its entire business by 2040.