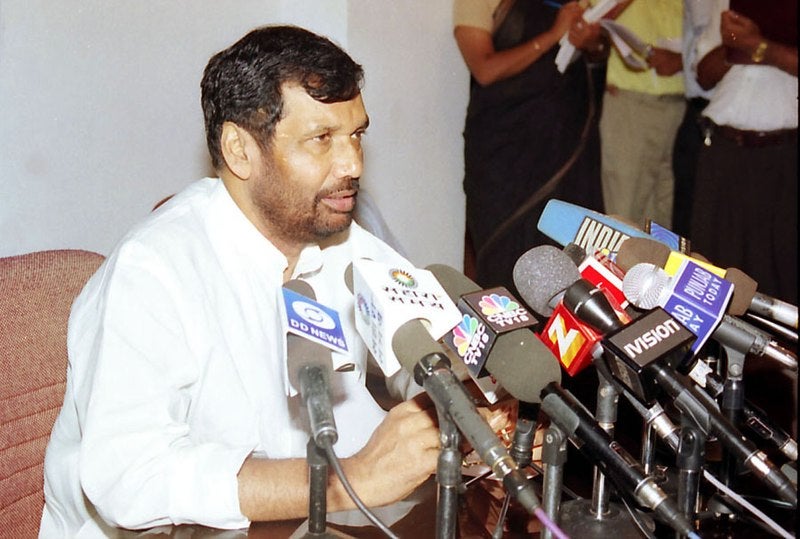 Indian Consumer Affairs Minister Ram Vilas Paswan has reportedly found a violation of packaging and labelling norms by a pharma company. 
The minister said that the expiry date on the medicine 'Seder OM Ferrice Pyrophosphate with Vitamin C, B12, Curcuma long and Folic Acid' was not clearly legible.
Paswan was quoted by the Press Trust of India (PTI) as saying: "This tablet is used in our family. It is a big pack.
"Whatever product is purchased at home, I definitely notice four things — date of manufacturing, expiry date, MRP, weight and customer care details.
"I tried to read the expiry date, but it was not legible. Then I called my PS (private secretary) to ask the department to look into the matter and find which company makes this product."
Paswan added: "We are taking this matter seriously. Action will be taken against violators. We urge consumers to file complaints if they find any information missing on the package of any product."
The Legal Metrology Department has directed all states to investigate the issue.
As part of this directive, Andhra Pradesh and Maharashtra governments said they have taken action. A FIR has also been filed against a seller and distributor in Indian cities of Mumbai and Guntur.
In a separate development, diversified PSU Balmer Lawrie and Company Limited reportedly revealed plans to shut its industrial packaging unit in Kolkata, India, from 1 September this year.