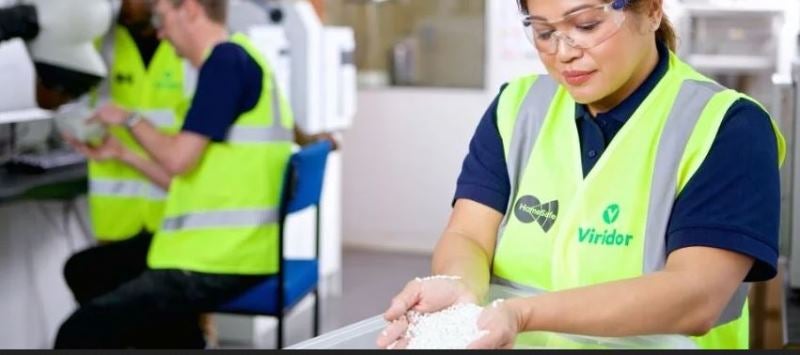 Chemical company INEOS has partnered with recycling and waste management company Viridor to produce a polymer with 50% or more recycled content.
As part of the partnership, Viridor will provide INEOS with recovered polymer from its £65m post-consumer polymer recycling plant at the Avonmouth Resource Recovery Centre.
Powered by Viridor's £252m energy recovery plant, it is one of the UK's largest multi-polymer recycling and reprocessing facility.
The plant can produce 60 kilo-tonnes per annum (KTPA) of high-quality recycled plastic from 81KTPA feedstock a year.
INEOS Olefins & Polymers CEO Rob Ingram said: "Plastic is a valuable resource. So much so that we want to encourage the increasing collection and recycling of plastic materials after their initial use. Our commitment to take material from this project helps to support investment in a new, state-of-the-art recycling facility.
"Using our polymer expertise, we will engineer a new range of polymers to incorporate high levels of recycled plastics. These new materials will meet the growing demand for increased levels of recycled content without compromise to product performance and quality."
INEOS will treat the recovered polymer received from Viridor and transform it into new hybrid polymers.
Last week, Viridor entered a five-year contract agreement with consumer goods company Unilever.
According to the agreement, Unilever will receive recycled plastic from Viridor's Avonmouth Resource Recovery Centre.