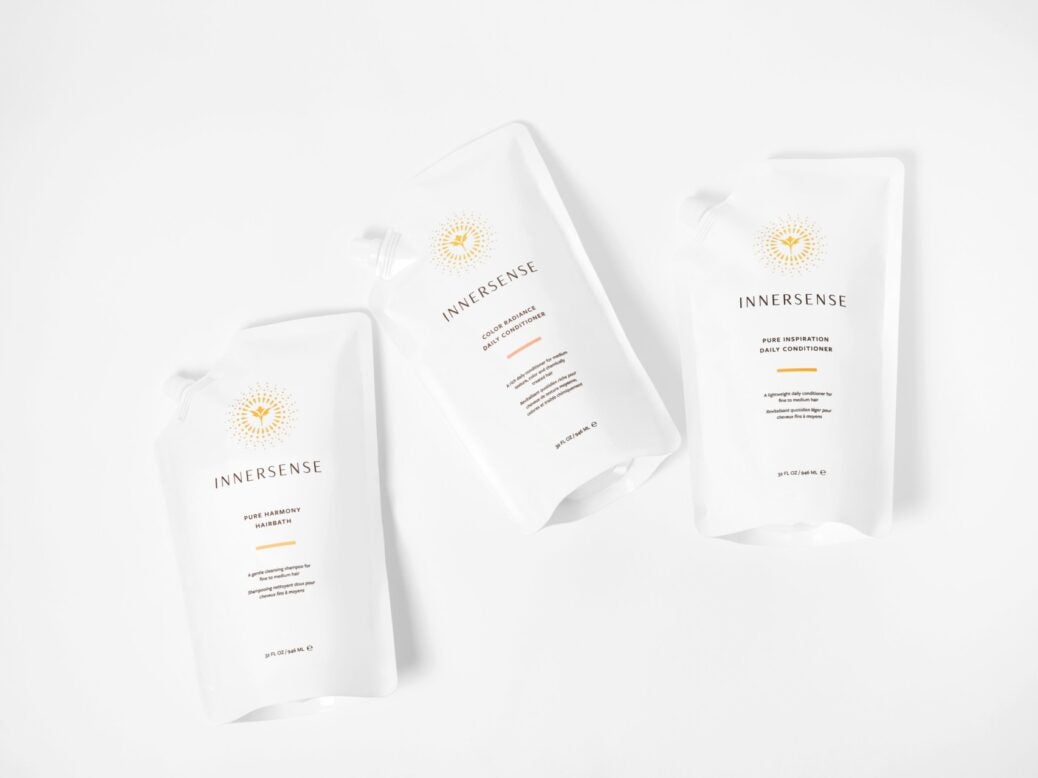 Clean beauty brand Innersense Organic Beauty has launched new sustainable pouches, which can be used to refill any of its existing Hairbath or conditioner bottles.
The new 32oz pouch is made using 70% less plastic content compared to the existing 32oz Innersense Organic Beauty bottle and 75% less plastic when compared to three 10oz bottles.
Each 32oz pouch is designed to have a capacity that will refill three 10oz bottles or one 32oz bottle.
The launch is in line with Innersense's goal to offer environmentally friendly clean hair care products.
Innersense Organic Beauty founder Greg Starkman said: "Sustainability is one of the key pillars of our brand and we are always looking for innovative solutions that align clean beauty and a clean planet.
"We are excited to launch our refill pouches that make it easier for our customers to cut back on plastic by reusing and refilling their haircare bottles at home. This is one more step forward on a journey toward a more circular packaging future.
"We continue to look for even more sustainable packaging options that support our goals of reducing plastic waste while lowering our carbon footprint."
In addition to using fewer materials than required for rigid containers, the pouches cut down on excess packaging without compromising the quality of Innersense products.
The lightweight and damage resistant pouches also help lower emissions.
The company, which received Plastic Neutral certification in July, also uses white bottles made with 100% post-consumer recycled (PCR) plastic.
In January, Innersense revealed that it surpassed plastic neutrality in 2020 by collecting the equivalent of 150% of its annual plastic output.
Free Report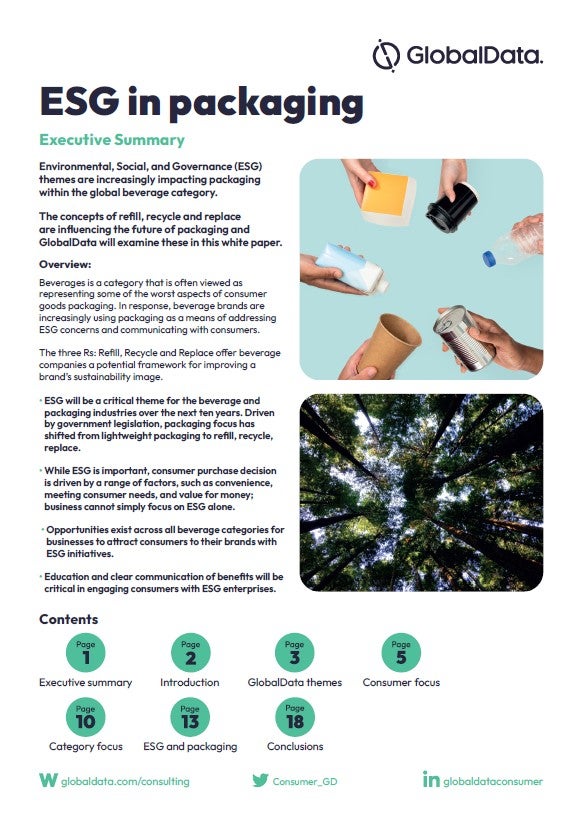 How is ESG transforming packaging in the beverages sector?
The beverages sector has already been re-shaped by increasing corporate and consumer consciousness of environmental, social and governance (ESG) issues around packaging. Now, amidst a raft of new regulations, those who get ahead of the curve may find new opportunities. Brands are increasingly using packaging as a means of addressing ESG concerns and communicating with consumers. Access GlobalData's new whitepaper, ESG in Packaging, to examine the challenges faced by companies, and understand how adapting to regulation around packaging, as well as appealing to ESG-conscious consumers, presents opportunities. The white paper covers:
Which regulations are governments looking to introduce?
How can beverage manufacturers get ahead of regulations?
How can packaging manufacturers help and how will consumers react?
What packaging and recycling innovations are required and what are the barriers to consumer engagement?
Zero in on how the industry operates in the EU and USA, exploring conclusions that remain relevant for other markets too, including Brazil, Canada, Russia and Turkey.
by GlobalData