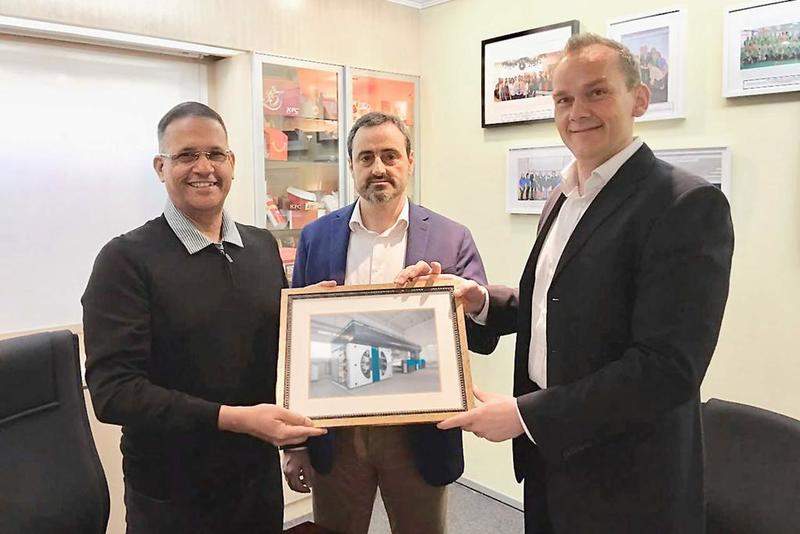 Malaysian firm Interpress Printers (IPP) has decided to invest in a new and advanced EVO XD flexo printing line from Italian manufacturer KBA-Flexotecnica, a subsidiary of Koenig & Bauer.
Established nearly ten years ago and based in Kuala Lumpur, IPP focuses on printing fast-food packaging for customers in both Malaysia and other Asian countries.
IPP managing director Ratha Kerisnan said: "We are convinced that Koenig & Bauer is the ideal partner to answer our high demands.
"This project is solid proof that we have arrived on the Asian market."
"The outstanding technology of the EVO XD will enable us to define new yardsticks for the packaging sector."
The EVO XD flexo printing line manufactured for the company features eight printing units, a new dryer generation and a newly developed coating unit that offers improved printing quality on different types of materials.
The system is equipped with an energy-saving ventilation system in the bridge dryer, the fully automatic impression control system Auto Impression Flexotecnica (A.I.F.) and the operator-friendly register setting system Automatic Register Flexotecnica (A.R.F.).
The EVO XD is designed and developed in KBA-Flexotecnica facility near Milan, Italy.
KBA-Digital & Web and KBA-Flexotecnica CEO Christoph Müller said: "This project is solid proof that we have arrived on the Asian market.
"The next step is now to further strengthen our local presence. Our quality and our local service capabilities as a globally active press manufacturer will benefit not only IPP itself but also its customers."
By the end of the year, the press is slated to become operational at IPP's new production site in Malaysia.