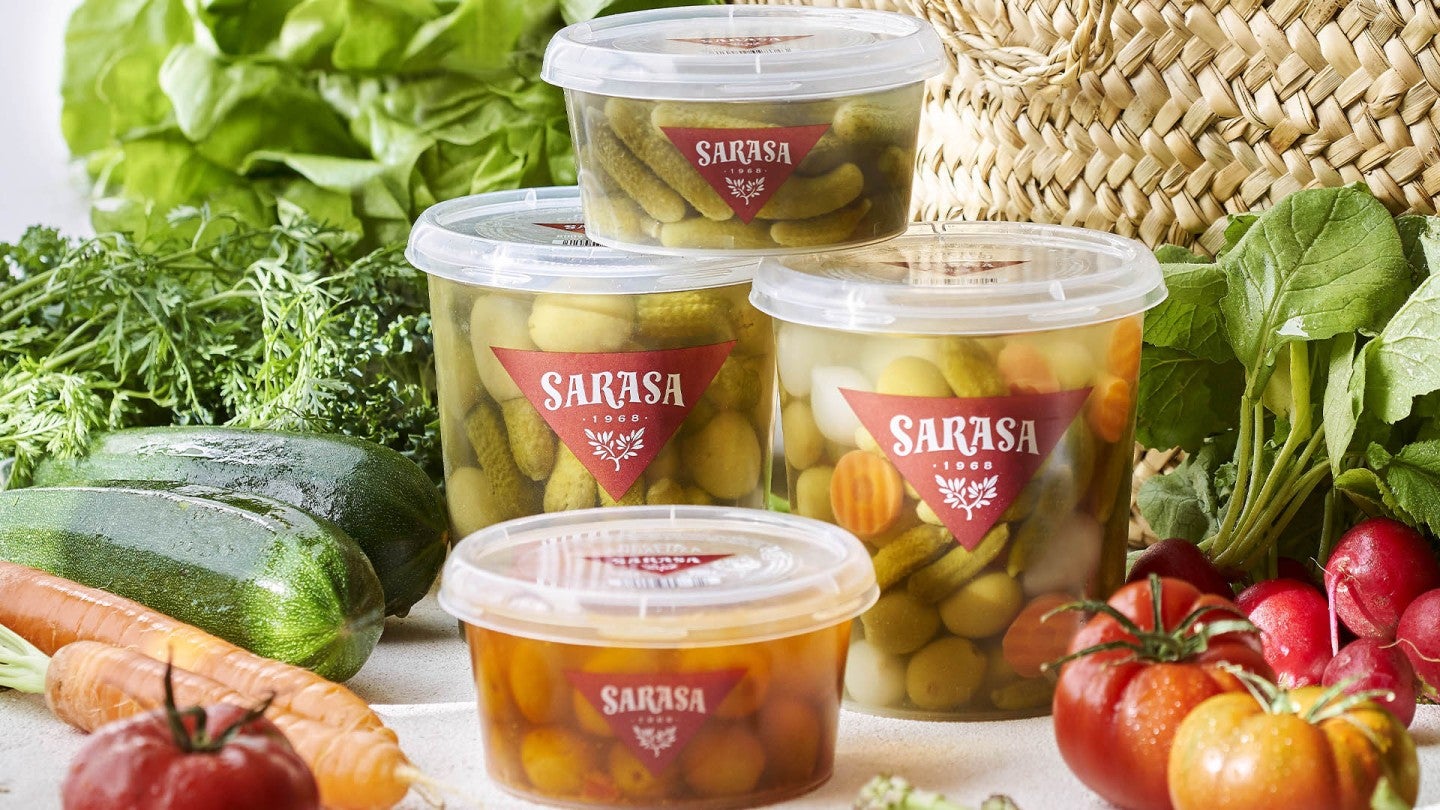 ITC Packaging has announced a new range of barrier packaging for Spanish olives and pickles manufacturing company Aceitunas Sarasa.
As part of this partnership, ITC Packaging and the Navarra-based company have worked together to enhance and modify the packaging of one of Sarasa's ranges of olives and pickles, known as 'Market Sarasa'.
The new Market Sarasa pack is available in a tub format. It comes in three different capacities, including 420ml, 600ml and 850ml. All have the same lid.
The company said that the new olives and pickles containers have been designed in an eco-friendly manner to offer the best food consistency as well as practicality.
ITC Packaging claimed that they have used the least amount of raw material possible in making the containers, which has further helped them in creating a new thin wall format using 100%-recyclable material polypropylene.
Market Sarasa containers also increase the shelf life of the olive and pickle products themselves, making it an 'industrially efficient' and sustainable packaging option.
According to ITC Packaging, the new tub format can favour optimum industrialisation due to its ability to survive the entire pasteurisation process it goes through.
This factor ensures that the final product has no inefficiencies in terms of packaging, compared to other packaging manufacturing technologies, and has both dimensional and functional stability.
With its stable nature, the tub can easily be adapted as per the requirements of the automated production lines.
ITC explained that the use of 'barrier packaging' – made by in-mould labelling (IML) – will preserve the organoleptic properties of olives and pickles, by maintaining a 100% barrier on the container's surface.
Furthermore, the IML process also allows the incorporation of the design of the brand on 'monomaterial' containers, improving the overall product's branding.