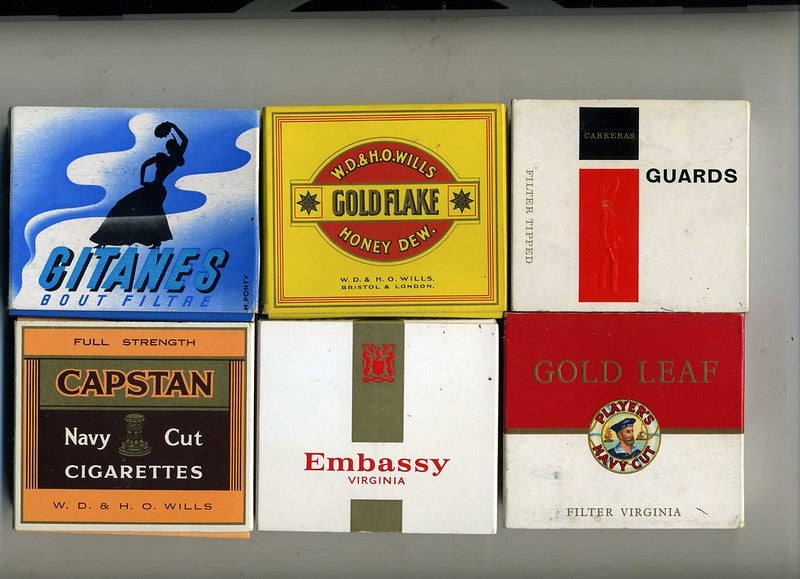 The Bombay High Court has barred tobacco manufacturer Godfrey Phillips (GPI) from manufacturing, distributing or selling cigarette brand containing work 'Flake' on the packaging.
The ruling came following a plea made by rival cigarette maker ITC.
ITC in its complaint alleged that the use of the words 'Flake Premium' below GPI's 'Select' brand is similar to its 'Flake Refined Taste'.
However, GPI argued that the no entity can claim the ownership of the word 'Flake' as it is widely used by different players in the industry.
Justice Colabawalla ruled that the trademark adopted by Godfrey Philips on its SELECT pack was a substantial copy of the complainant's FLAKE brand.
The Hindustan Times quoted Justice Colabawalla as saying: "Prima facie, it appears that launch of the defendant's (Godfrey Philips') impugned (SELECT) pack in the same market with a strikingly similar artistic label is itself indicative of the defendant's ill-intent.
"Looking at the popularity of the FLAKE REFINED TASTE pack of the plaintiff in these markets (West Bengal and north-east India), where the defendant has also launched the impugned pack, prima facie, it appears that it wants to boost its sales by coming as close as possible to the FLAKE REFINED TASTE brand of the plaintiff."
The ITC and Godfrey Phillips had earlier dispute over brands in 2009, when ITC filed a patent & trademark suit in the Calcutta High Court alleging that GPI infringed the trade name Pilot.
In 2010, ITC had filed another petition when GPI launched Sunflake Gold alleging that the packaging, price and size of Sunflake Gold cigarettes were similar to ITC's Wills Flake Excel.