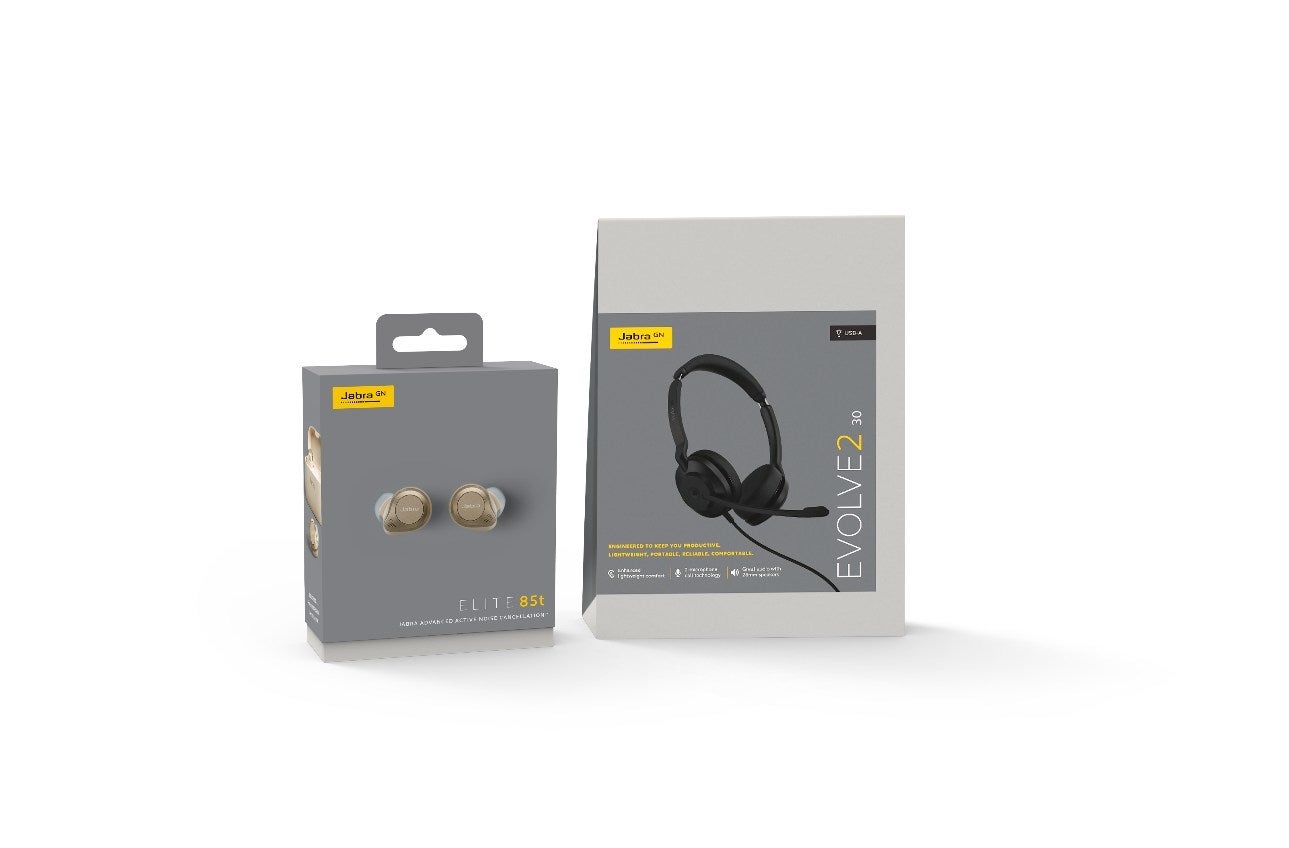 Danish audio equipment brand Jabra, owned by GN Group, is introducing fully recyclable packaging for its Elite 85t and Evolve2 headset ranges.
The Elite 85t packaging contains 85% less plastic and is 38% smaller and 49% lighter compared to the packaging previously used for the product.
The packaging is certified by the Forest Stewardship Council (FSC) and includes no outer pack and bubble wrap.
The Evolve2 headset packaging uses less plastic and more responsibly sourced materials than its predecessor and includes a pouch and paper bag.
Both packaging designs comply with Jabra's commitment to using fully sustainable packaging across all its product ranges.
GN sustainability head Maurits Hekking said: "At Jabra, we all share the passion for sustainability and we're committed to reducing our products' ecological footprint by developing smarter products and packaging.
"Seeing our goals come to life with these new packages as a result of our great collaboration with other teams across the board is a great milestone in Jabra's continuous journey to a more sustainable future."
GN Group has outlined new sustainability goals, which include using at least 50% sustainable material in new products and having fully sustainable packaging across the group by 2025.
The company also aims to make its own activities climate-neutral while reducing its indirect emissions, launch take-back schemes for all relevant products and regions, and repair or refurbish more products each year by 2025.
Mr Hekking said: "We have made real progress with these initiatives for Jabra on our journey to a more sustainable future.
"We have high ambitions, and the evolution of our packaging is a huge step in the right direction.
"In order to keep progressing, we will continue to consider sustainability in everything we do, whether it's our operations, our products or our packaging."