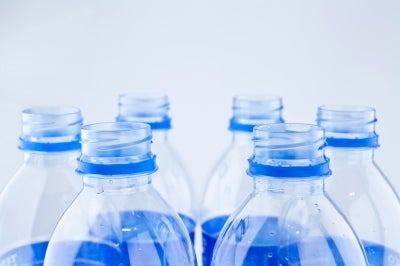 The plastic recycling rate in Japan has increased to 77% in 2010, twice the rate of UK and 20% higher than the US, making it to one of the most successful countries in the world in this area.
According to figures by the Plastic Waste Management Institute, the rate to which Japan recycles its plastic waste is an increase from 73% in 2006 and 39% in 1996.
In 2010, 72% of the country's polyethylene terephthalate (PET) bottles were recycled, compared to 48% in Europe and 29% in the US.
Plastic Waste Management Institute spokesman Takushi Kamiya said the country has been able to make progress in plastic recycling because waste-processing agencies have won the support of manufacturers.
The institute stated that recycling involves materials including textiles, industrial materials, sheeting and household items such as egg boxes. It also said that Japan's recycling rate has steadily improved due to the use of new technology.
The list of plastic items that can be recycled has grown to include wrappings, cups, containers, plates, trays, lids as well as caps, and most is processed together, with plastic bottles and other containers treated separately.
In 2006, Japan recycled 2.1 million tonnes of plastic waste, while 4.8 million tonnes underwent 'thermal recycling', which includes conversion into useful chemicals and burning to generate energy.
The institute said that most households must separate plastic wrappers and packages from PET bottles, which must have their labels torn off before they are thrown away.
According to industry analysts, the growth in recycling rate is the result of several laws the country passed to address the disposal and treatment of plastic waste since 1997.
Caption: Japan recycled 72% of polyethylene terephthalate (PET) bottles in 2010. Image courtesy of kangshutters.