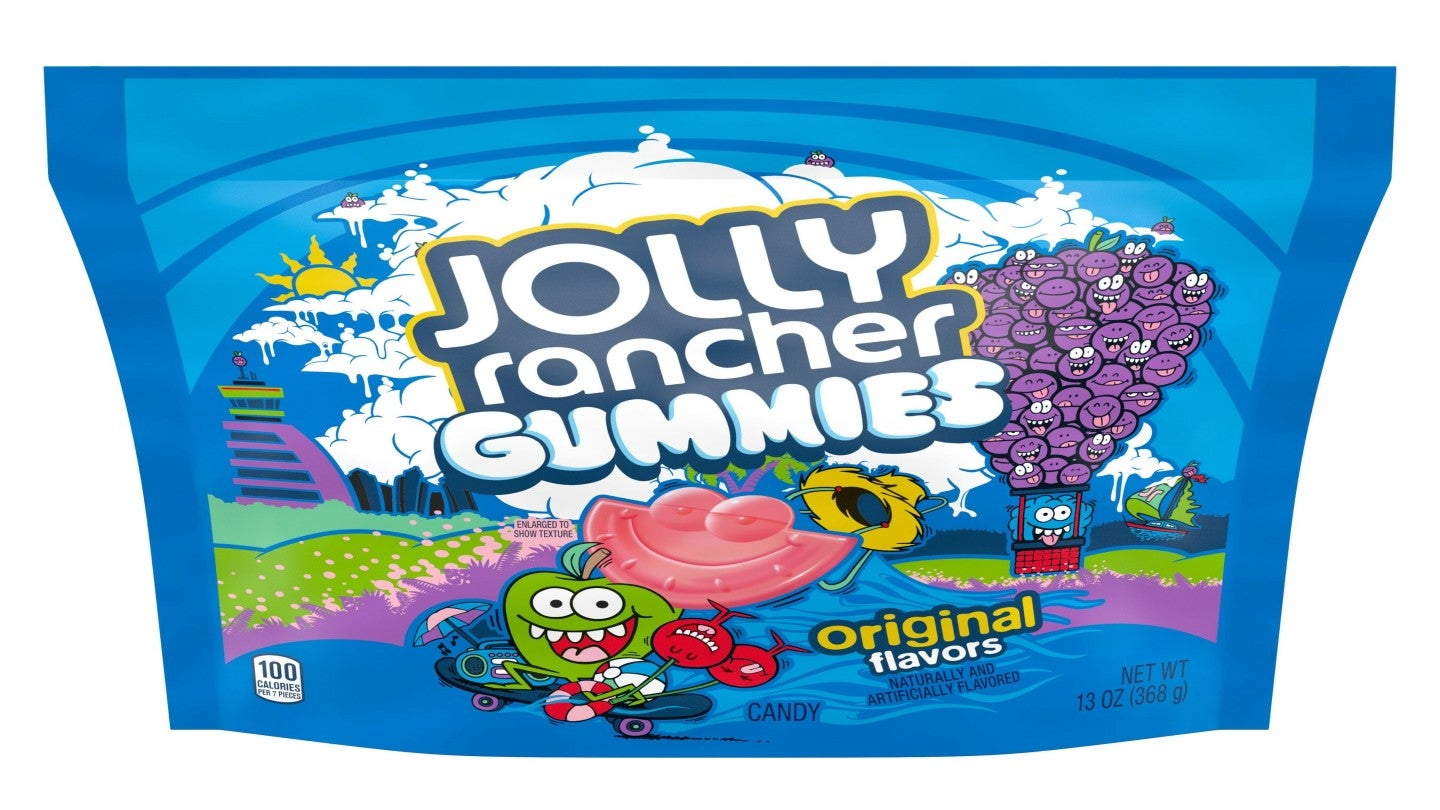 US sweet and gummies brand Jolly Rancher, manufactured by Hershey, has come up with new limited-edition packaging that features designs from street artists.
The new limited-edition packs have been launched in partnership with Beautify Earth, a US-based non-profit visual arts organisation.
The organisation collaborates with various local artists, agencies, brands and communities to transform public and outdoor spaces through murals, new packaging or digital storytelling.
The two companies worked together to shortlist three street artists, Joe Starkweather from Miami, Danielle Mastrion from New York and Evan Farrell from Los Angeles, their work being used on Jolly Rancher Gummies' packaging.
The limited-edition sweets come in three distinct designs, each featuring one artist and are all available in 7oz and 13oz pouches.
The new designs have already been rolled out at retail outlets across the US.
Jolly Rancher brand manager Danielle Ford said: "These larger-than-life murals are bold and out-of-this-world – a perfect representation of the Jolly Rancher brand.
"From packages to murals, seeing bold art inspired by Jolly Rancher Gummies is exciting. The murals and packaging are inspiring, colourful and full of energy. We hope fans can pick up a bag at their local store and go visit a mural near them."
The launch of the newly designed packaging is part of Jolly Rancher's continuous efforts to promote and appreciate street art.
Following the launch, the brand will also unveil murals by each artist in their respective cities. According to Jolly Rancher, this will bring the packaging to life and will be engaging for local neighbourhoods.