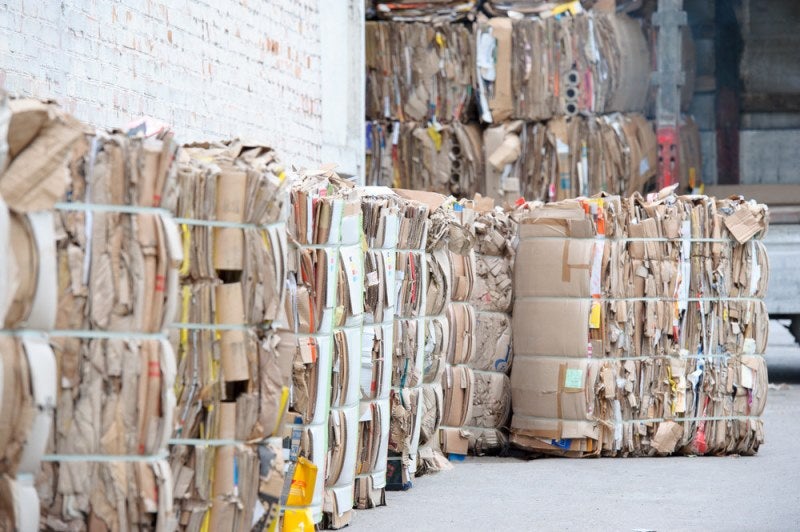 US-based Kamine Development Corporation Sustainable Infrastructure (KDC) and Celadon have partnered to reduce increasing volumes of cardboard waste across North America.
As part of the partnership, the two companies have planned to construct recycling infrastructure for two Celadon identified sites in 2020. The building project is expected to require a capital investment of up to $300m.
Celadon uses technology to convert mixed paper and old corrugated cardboard waste into recycled pulp sheets and reusable paper.
KDC CEO and founder Hal Kamine said: "Celadon is tackling a massive problem across North America that is understandably growing. That is, with the ongoing rise of on-demand businesses, how do we effectively and economically create the proper infrastructure that can manage our waste streams for generations to come.
"KDC is excited to work with Celadon to help build, own and operate their two major production facilities and upcycle more than 800,000 tonnes of cardboard and waste paper per year."
KDC has built, owned and operated approximately $4bn of infrastructure.
The company is now focused on creating closed-loop waste-free systems to keep items such as cardboard from entering landfills.
North America currently lacks recycling infrastructure. China has recently implemented a new policy banning the importation of solid waste such as plastics, paper products and textiles.
For the past 30 years, Celadon's CEO Tim Zosel has been involved in developing businesses from greenhouses to plastic recycling facilities.