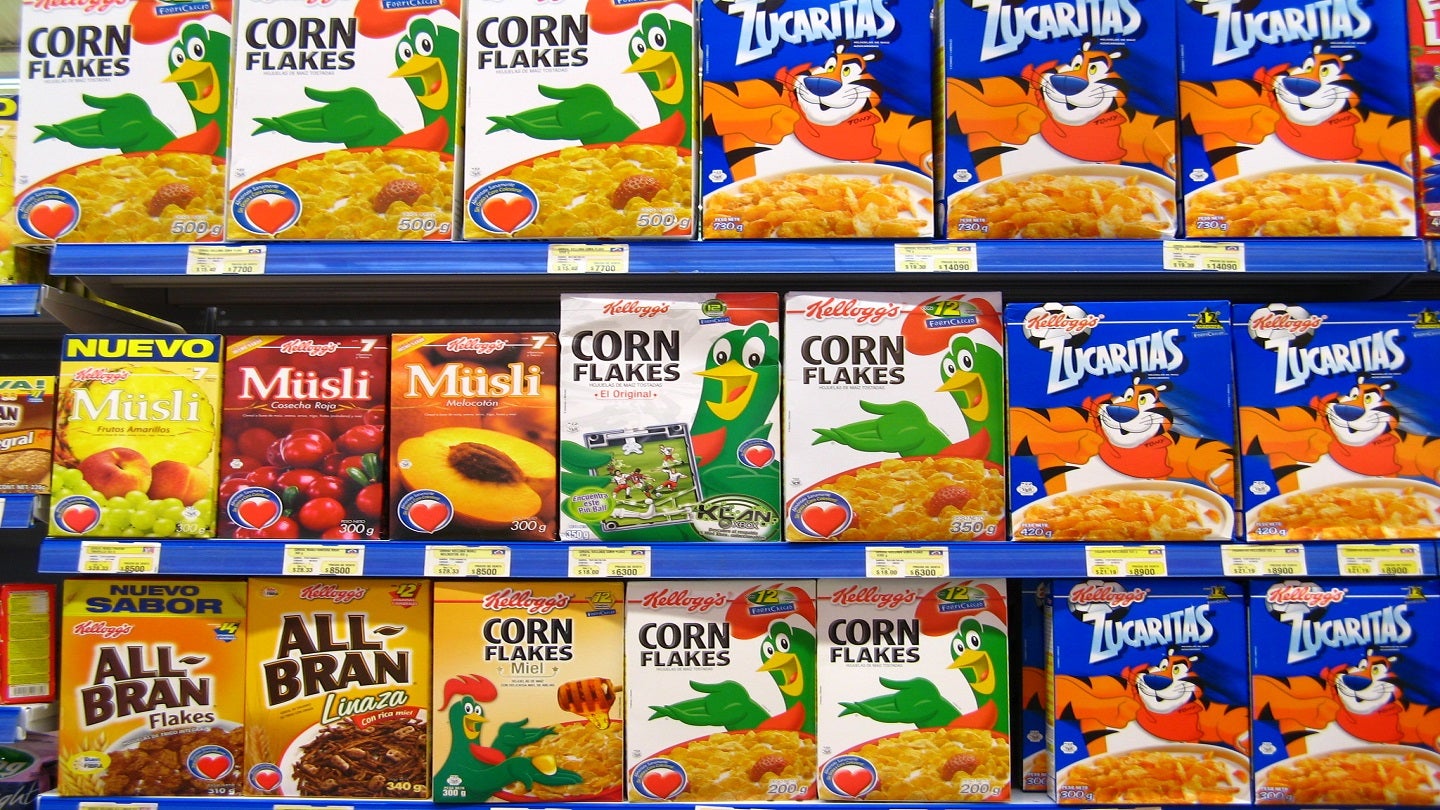 Food manufacturing company Kellogg has partnered with US-based food and drug retailer Albertsons on an in-store recycling initiative.
As part of the initiative, the partners have created special signage, including Kellogg characters Tony the Tiger and Toucan Sam on their in-store recycling bins.
In addition, the companies will organise in-store events to endorse the retailer's recycling programmes in Albertsons, Vons and Pavilions stores in Southern California as well as Safeway, ACME, Kings Food Markets and Balducci's Food Lover's Market stores in the north-east.
Customers can drop off packaging with the How2Recycle Store Drop-off label, including Kellogg-branded foods at bins installed across participating stores.
Accepted packaging includes plastic bags such as shopping bags, produce bags, and bread bags as well as plastic product wraps and plastic shipping supplies.
Kellogg Company's US chief customer officer Oli Morton said: "Kellogg Company envisions a day when the planet thrives.
"We're doing our part by taking steps to help make our packaging more sustainable, partnering with our customers and helping to educate consumers about how to properly dispose of packaging. Providing solutions like this are important to making real change.
"We recognise the power of partnerships and that's why we are proud to partner with Albertsons Companies on this initiative, as together we can make a positive impact on the planet."
The initiative comes in line with Kellogg's Better Days commitment to offer three billion people sustainable and equitable access to food by the end of 2030.
In December last year, Kellogg partnered with Spanish accessibility technology platform NaviLens to improve the shopping experience for its visually impaired customers.