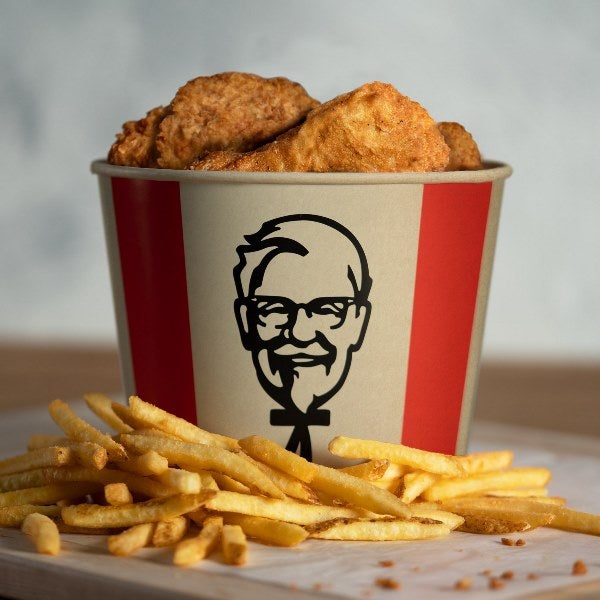 American fast food restaurant chain KFC Canada has revealed plans to test a new bamboo-fibre poutine bucket.
The company will conduct trials at select KFC restaurants in Canada in early 2020.
The decision is part of the company's sustainability commitment that involves exploring alternatives that are both consumer and environment-friendly.
KFC Canada innovation manager Armando Carrillo said: "The KFC bucket is one of the most iconic symbols around the world and has always been synonymous with our world-famous chicken.
"We are proud of our sustainability journey and we want our customers to feel that KFC is dedicated to not only providing Finger Lickin' Good chicken in every bucket but also delivering it in a way that our guests can feel good about."
According to KFC Canada , bamboo is a renewable and naturally anti-bacterial material. It is 100% biodegradable, regenerative and does not require pesticides.
Earlier this year, the restaurant chain pledged to source 100% fibre-based packaging from certified or recycled sources by 2020.
According to the brand's global sustainability commitment, KFC Canada is also exploring ways to make all of its plastic-based and consumer packaging recoverable or reusable by 2025.
In July, KFC Canada advised its restaurants to eliminate plastic straws and bags before the end of the year.
If successful, the move will remove approximately 50 million plastic straws and 10 million plastic bags from KFC Canada 's operations.