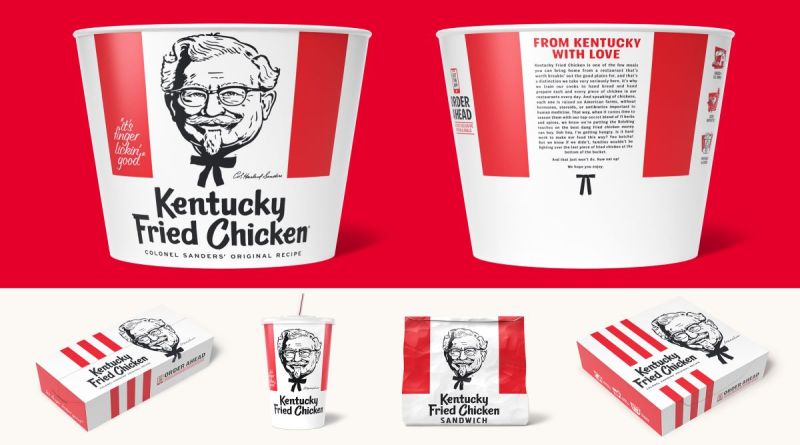 US-based fast-food chain KFC has revealed a new packaging design and is planning to roll it out in restaurants later this year.
The packaging will be used for KFC's buckets, sandwich wrappers and cups. The company says the design "reflects the brand's identity with a more modern take on the KFC signature red and white stripes".
The design, which displays instructions for reheating, is intended to enhance customer experience.
The modernised packaging will also display a fresh 'Fried with Pride' design. It features "a story on the history of KFC's world-famous fried chicken told in a way only the Colonel could tell it".
KFC's box meals and cups will also be sold in the packaging.
In a statement, the company said: "Our updated packaging is a step forward in the balance of business growth and environmental sustainability.
"It offers fully certified sourcing of paperboard by either the Sustainable Forestry Initiative or the Forest Stewardship Council (FSC).
"Four of our new packaging items are [also] approved for labelling by How2Recycle."
Based in Louisville, Kentucky, KFC operates more than 24,000 restaurants in more than 145 countries and territories.
Last July, KFC Canada committed to permanently using bamboo buckets for all its poutine and chicken bowls by the end of the year.
Burger King and McDonald's have also recently released modernised packaging designs.