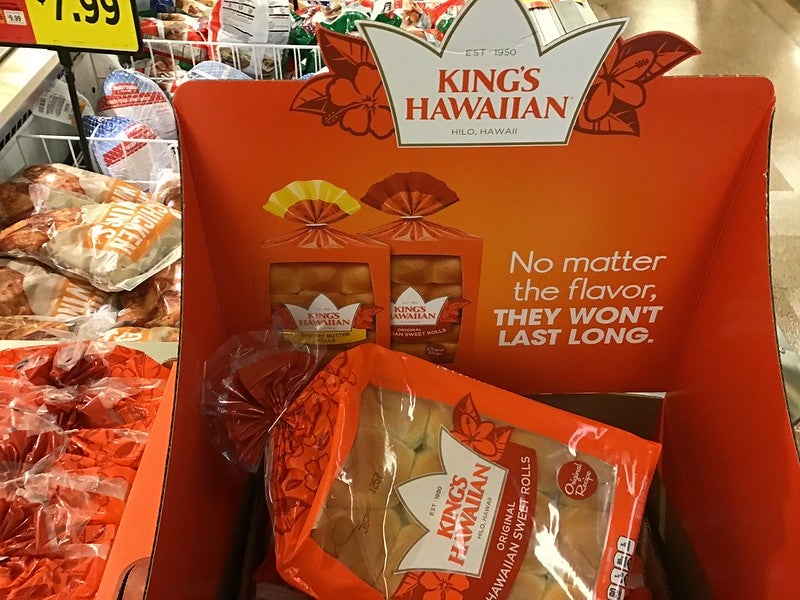 US-based bakery King's Hawaiian has reached a confidential settlement agreement with Super Store Industries (SSI) and Save Mart Supermarkets over a packaging trade dress lawsuit.
In April, the bakery filed a lawsuit against SSI in the US District Court for the Eastern District of California.
The lawsuit alleged that SSI's Sunnyside Farms-branded 'Hawaiian' roll packaging infringed the intellectual property rights of the packaging used for King's Hawaiian's sweet dinner rolls.
King's Hawaiian is the owner of all rights and titles to the sweet roll packaging trade dress.
King's Hawaiian president Chad Donvito said: "The King's Hawaiian packaging trade dress is one of our most valuable assets and something that the family ownership of the company takes great pride in having developed.
"In order to protect it, we have assembled an excellent legal team to enforce our intellectual property rights in the trade dress.
"We have invested significant time and resources and it is our intent that this legal team will take appropriate action to protect our trade dress any time, in any place and at any cost."
The terms of the agreement have not been disclosed, but King's Hawaiian said that the Sunnyside Farms packaging will be changed.
As of 1 September, the company has dismissed the lawsuit it filed in the federal court.
This is the seventh lawsuit that King's Hawaiian has filed and resolved over its packaging since its foundation.
The company settled lawsuits with Aldi in 2016 and 2019, Alpha Baking Company in 2016 and Southern Bakeries and Harlan Bakeries earlier this year.
Its 2019 lawsuit against Aldi alleged that the supermarket chain had infringed on its intellectual property rights in the orange packaging trade dress used for Aldi's Hawaiian sweet dinner rolls.
The lawsuit was settled on confidential terms and resulted in Aldi promising to change the packaging of its Hawaiian bread stuffing mix.