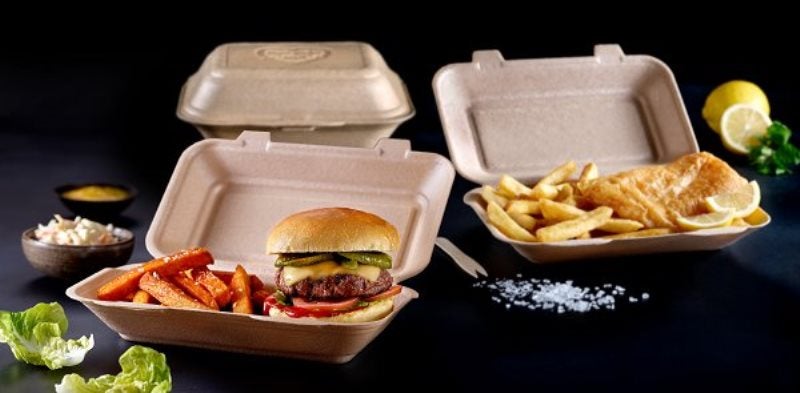 Packaging film supplier Klöckner Pentaplast (kp) has launched a new range of sustainable packaging for the foodservice and takeout food sector.
New lightweight packaging kp Infinity is fully recyclable and microwaveable, as well as water, acids, alkalis and hot oil-resistant.
WRAP strategic engagement manager Helen Bird said: "It is great to see not only innovation from kp in the development of this range but the rigorous process they have undergone in the material selection to ensure they are doing the right thing.
"If collected for recycling, this range will be effectively sorted from other plastics for onward reprocessing into new products."
Manufactured in the UK, kp Infinity has been assessed through an independently run Life Cycle Analysis.
The packaging has a lower carbon footprint with reduced energy and water consumption.
Klöckner Pentaplast Food Packaging division president Adam Barnett said: "kp has been a long-term partner to food outlets across the UK for 40 years. We have continually supported the industry with products that meet the cost pressures of owning your own small business while maximising the consumer eating experience.
"Creating a recyclable product that provides great heat retention, is heat-resistant, moisture-resistant and microwave-safe, it also recognises the cost sensitivity in the market by providing the low-cost solution to a truly sustainable product. A win-win for our long-term partners."
kp Infinity will help distributors and takeout food outlets to meet the consumer demand for recyclable packaging.
Several recycling partners in the UK and in Europe piloted and tested the packaging prior to its launch.