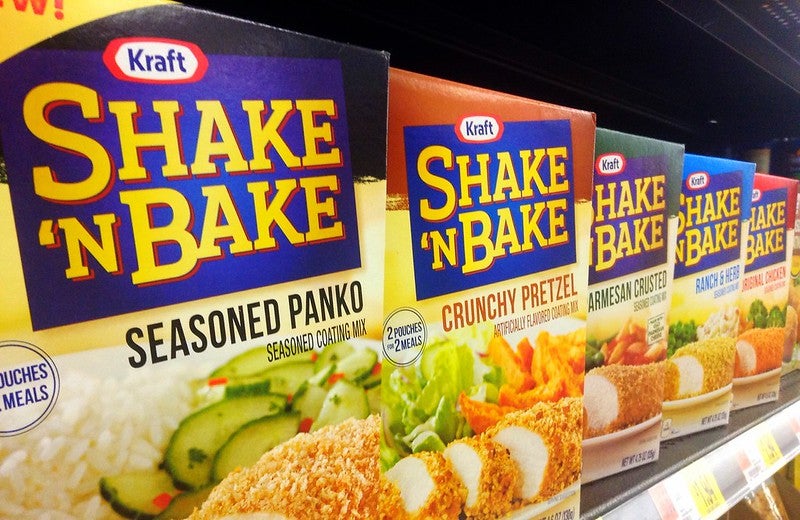 Kraft Heinz has enhanced sustainability by removing the plastic 'shaker' bag from the packaging of its Shake 'N Bake brand products.
The move will be implemented across the brand's full product portfolio and helps save 900,000 pounds of plastic waste annually.
Instead of a plastic bag, the company calls for customers to use a reusable container.
The packaging update marks the first step of Shake 'N Bake's effort towards sustainability, as 73% of consumers opted for lesser plastic.
Shake 'N Bake brand manager Brianna Galvin said: "As a family staple for over 50 years, we are proud to evolve with the world around us, ushering in a new effort to help our brand – and our fans – take steps toward a more sustainable future.
"While the 'shaker' bag is an important part of our legacy, our product is just as effective and delicious without the plastic waste, and we are excited for all the good to come from this simple yet effective packaging change."
The announcement for plastic bag removal comes as the company has experienced a steady double-digit growth of 10.1% since 2019.
The move is also in line with Kraft Heinz's larger Environmental, Social and Governance (ESG) strategy.
The company pledged to make 100% of its packaging recyclable, reusable or compostable by 2025.
In its 2022 ESG report released last month, Kraft Heinz announced a short-term commitment to reduce emissions by 50% by 2030. It aims for net-zero emissions by 2050.
The company prepared the report using the Global Reporting Initiative ESG reporting standard.