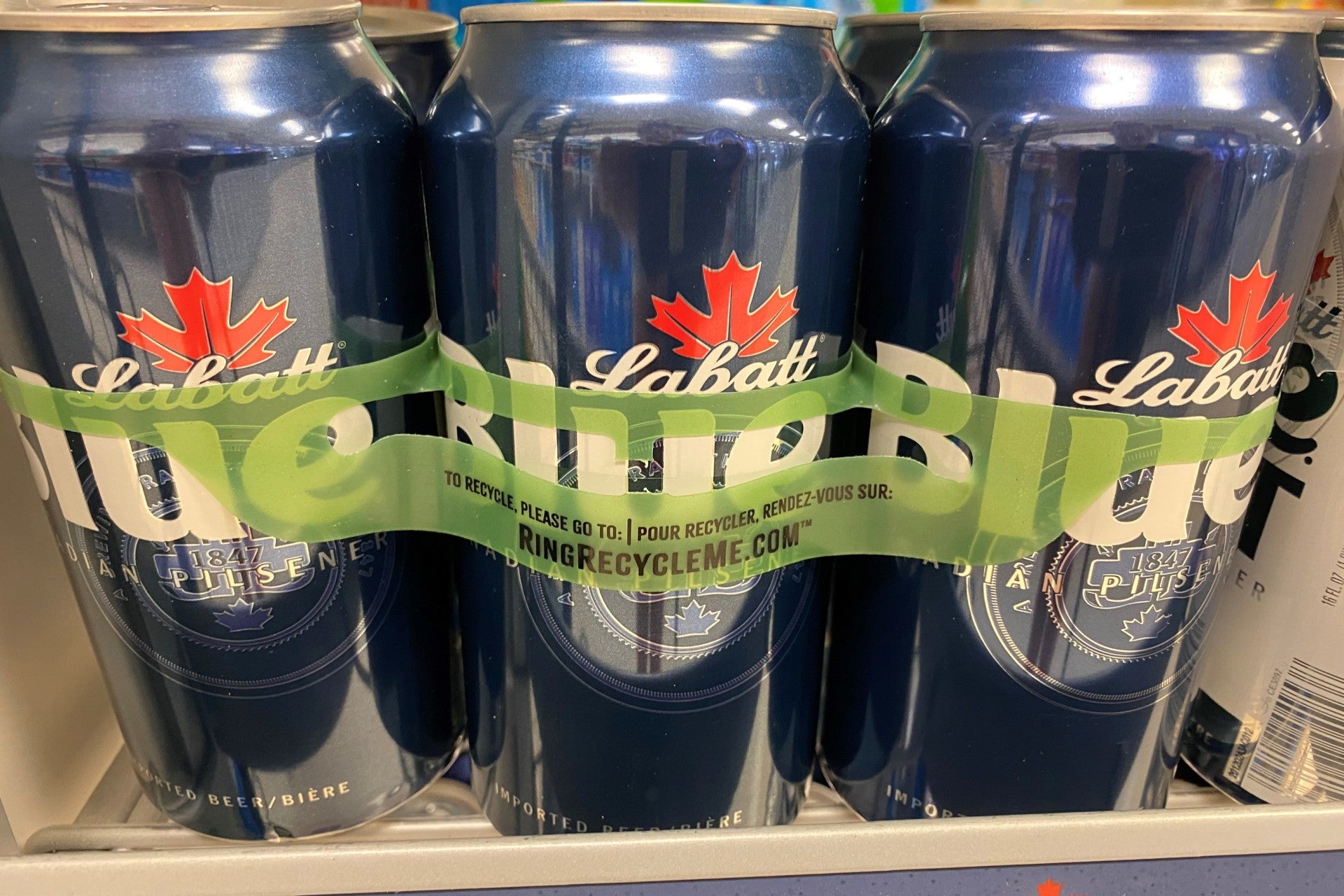 US-based beverage company Labatt USA has introduced ring carriers made of recycled content for its Labatt Blue and Labatt Blue Light beer products.
Marketed as Hi-Cone RingCycles, the recycled green plastic carrier rings are also photodegradable.
The new carrier is replacing the plastic rings on Labatt Blue and Blue Light 16-ounce six-packs.
The green Hi-Cone RingCycles feature more than 50% post-consumer recycled content and will be degradable when exposed to ultraviolet (UV) light.
Labatt brand director Janine Schoos said: "By switching to recycled content, we're taking one small step toward improving our environmental footprint.
"We value nature and understand our role in helping to reduce plastic waste and promote the health of our waterways and environment."
The RingCycle products come printed with information on how to recycle them.
They are recyclable wherever low-density polyethylene (LDPE) or mixed plastics are collected. Labatt has launched a free consumer recycling programme, RingRecycleMe, in places where these types of plastic are not accepted.
Hi-Cone global communication director Elizabeth Sheaffer said: "By encouraging recycling over waste, we can keep ring carriers out of landfills and transform them into a valuable resource, helping us to close the loop on recycling.
"Through the RingRecycleMe programme, consumers can collect and return used ring carriers to be recycled and repurposed to produce new ones."
Based in Buffalo, New York, Labatt USA has imported Labatt Blue and Labatt Blue Light from Canada since 1951. The company is a subsidiary of brewing company FIFCO USA.
Earlier this year, Belgium-based brewing company AB InBev launched packaging made from leftover barley straw for its world-famous Corona beer brand.
The packaging is made by combining the straw with fully recycled wood fibres in a unique pulping process that takes the straw's relative fragility into account.