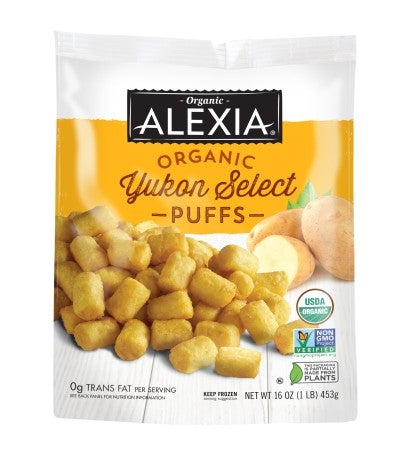 North American food processing company Lamb Weston has created plant-based packaging made from corn and potato biomaterial.
The sustainable packaging is partially made of potato starches, a by-product of producing French fries.
From this month, the company will use the packaging for its Alexia Organic Sweet Potato Fries and Alexia Organic Yukon Select Puffs.
The packaging will feature a label seal on the front to let customers know it is plant-based.
Lamb Weston's packaging team spent more than two years developing the durable packaging alternative. They will continue to expand sustainable packing efforts.
According to GlobalData research from last month, more than three in ten consumers in the US think environmentally friendly packaging is a factor that drives a purchase.
Lamb Weston innovation vice president Deb Dihel said: "Sustainability is a pillar of our packaging innovation strategy. By combining efforts with teams across the business, we were able to create something innovative that will not only help reduce our carbon footprint, but also continue to deliver to our customers."
US-based packaging company American Packaging Corporation has estimated that the annual environmental impact of using a packaging substitute for the Alexia Organic Potato is equivalent to keeping 252 rubbish bags out of landfill.
Lamb Weston environmental, social and governance (ESG) administration senior director Trudy Slagle said: "Our packaging team has set clear and meaningful sustainable packaging aspirations. Delivering this innovation to consumers illustrates progress towards these goals first shared in our ESG Report for last year."