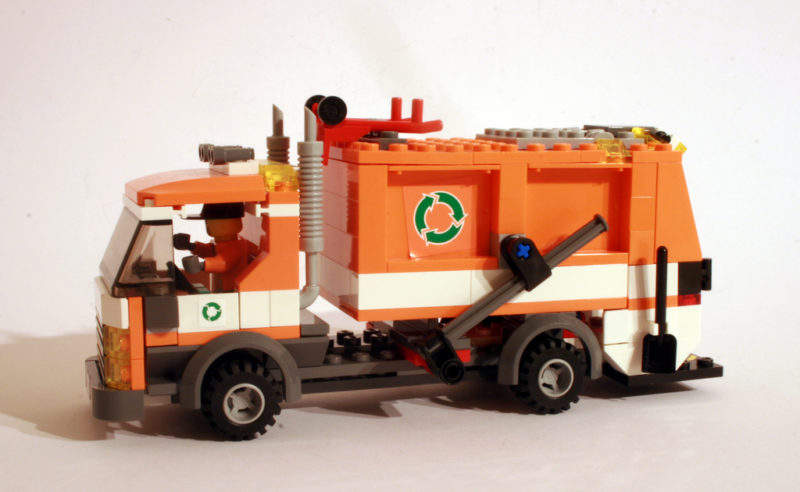 Danish toy manufacturer Lego Group has joined an initiative called How2Recycle thanks to which it will provide customers with guidance on how to responsibly recycle its packaging.
Throughout 2018, Lego will roll out a new toy box in the US that will carry a How2Recyle label, which will clearly convey to customers how to recycle a package.
According to the company, by the end of the year more than 60% of new Lego boxes in the US will feature the label, with the brand aiming to further extend it to nearly all their North American products by 2019.
Lego Group added that it is currently working on the development of recycling labels for its markets outside the US, including Europe, but is facing challenges due to language diversity and different recycling systems.
Tim Brooks, vice president of environmental responsibility for Lego said: "Every day at the Lego Group we strive to make a positive impact on the world for children, and work to play our part today in protecting the Earth's finite resources for future generations.
"Lego bricks are designed to be reused and handed down through generations, but not everyone keeps their Lego boxes. Implementing the How2Recycle Label on Lego packaging is an important step in minimising landfill through clear guidelines, encouraging consumers to responsibly recycle their packaging."
How2Recycle is an initiative that helps brands put clear and standardised consumer labels on their packaging, solving many buyers' confusion about which items can be recycled.
The Lego Group has taken several steps towards the production of sustainable packaging in the past few years, recently achieving its 100% renewable energy target. The company also committed to source 100% of its containers from Forest Stewardship Council-certified paper and cardboard by 2030.