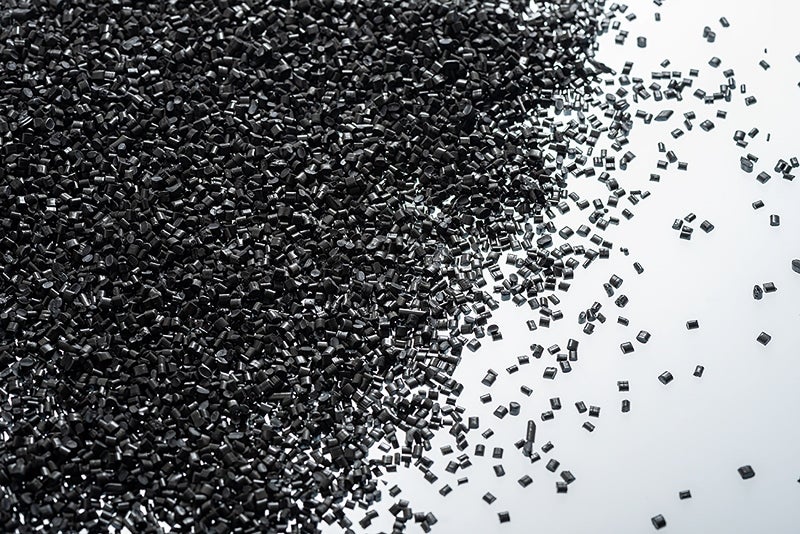 Thin film technology provider Leonhard Kurz has come up with a recycling concept for residual polyethylene terephthalate (PET) materials.
The company has been able to develop a process that returns carrier foils from used Kurz transfer products to the material cycle.
It closes the material cycle by recycling and using it to produce a new injection moulding material for industrial applications in the future.
The concept, which is currently being piloted at a recycling facility in Furth, Germany, is converting residual Kurz PET material from packaging manufacturer Edelmann.
Kurz will employ the PET recycling concept for larger customers.
Meanwhile, the company is planning to set up recycling facilities at all Kurz international manufacturing locations.
Kurz management board member Markus Hoffmann said: "As a global market and innovation leader in the printing sector, we view it as our duty to offer the printing and plastics industries sustainable ways to achieve excellent finishing and decoration.
"For many years now we have been striving to ensure that our transfer products are manufactured, processed and disposed of in a sustainable manner.
"Thanks to our new recycling process, we have now fully closed the material cycle. This is a milestone in plastics recycling."
To develop the concept, Kurz invested several million euros and spent three years on it.
The company also took help from environmental and process specialists across the graphics and plastics industries at its headquarters in Fürth.
Kurz promotes the use of sustainability practices at the recycling facility in Fürth.
In February this year, the US Department of Energy (DoE) and the American Chemistry Council (ACC) signed a Memorandum of Understanding (MoU) to collaborate on developing energy-efficient recycling technology and improving domestic plastic supply chain.