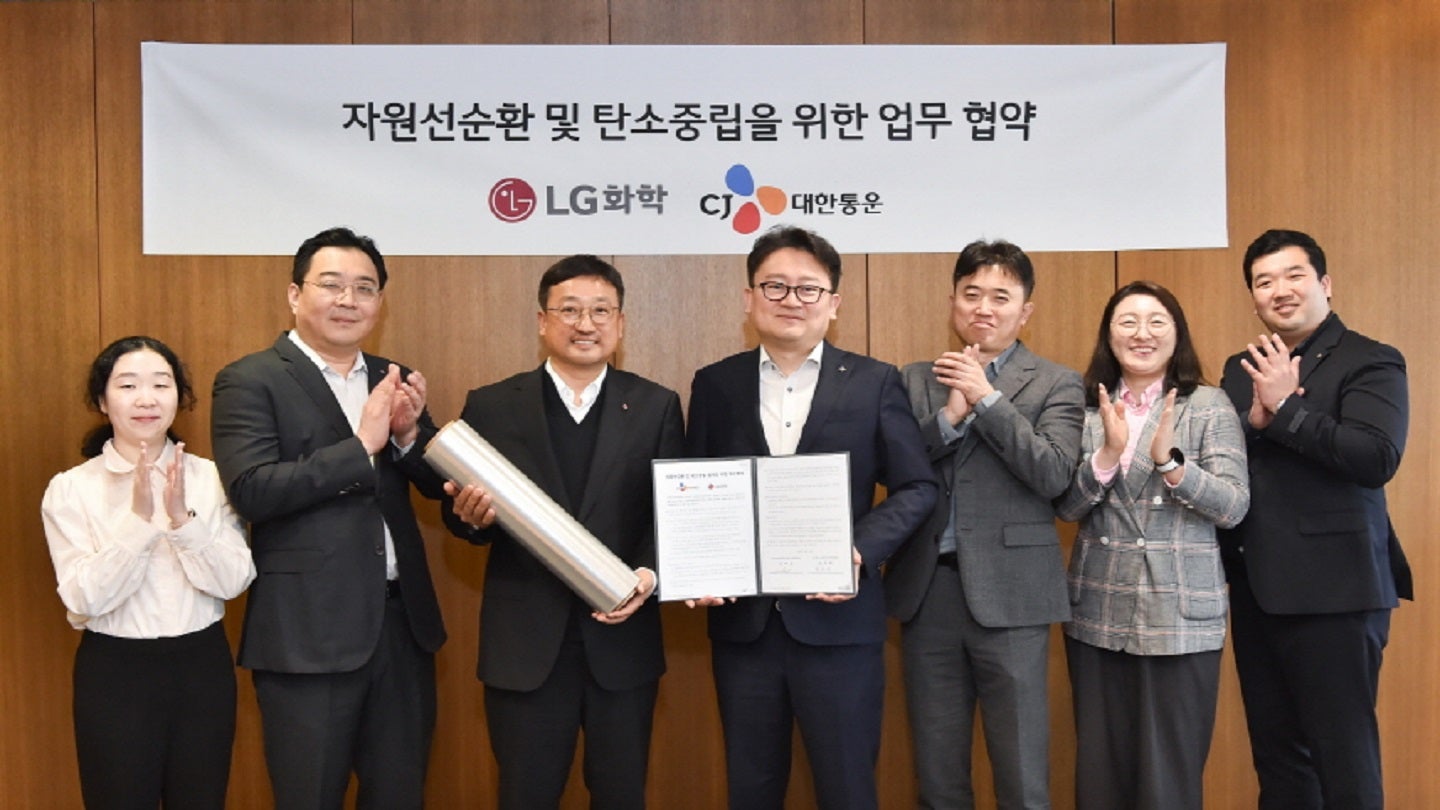 Chemical company LG Chem has signed a memorandum of understanding (MoU) with logistics company, CJ Logistics for recycling plastic resources and constructing a circular economy at the Yeouido LG Twin Tower.
As part of the agreement, CJ Logistics will collect packaging wraps disposed of at its logistics centres across the nation.
LG Chem will convert collected plastic into recycled wraps using its Post-Consumer Recycle (PCR) technologies.
The company will supply 1,000 rolls of recycled wrap to CJ Logistics starting this month, with plans to increase the supply by recycling more packaging wraps.
The packaging wraps are used by logistics companies to fasten items loaded at logistics centres and industrial sites.
Through this initiative, LG Chem and CJ Logistics plan to reduce waste generated by deliveries and build a recycling ecosystem.
LG Chem vice president and LG PO (Polyolefin) Sales & Marketing head Samuel Han said: "We will construct a plastic circular economy by recycling packaging wrap that can be collected at logistics centres around the nation and contribute to reducing carbons for a sustainable future."
Korea reportedly generates approximately 800,000t of polyethylene waste annually, of which, only 300,000t are estimated to be recyclable.
Last month, LG Chem commenced construction of a supercritical pyrolysis plant with focus on carbon neutrality resource circulation activities.