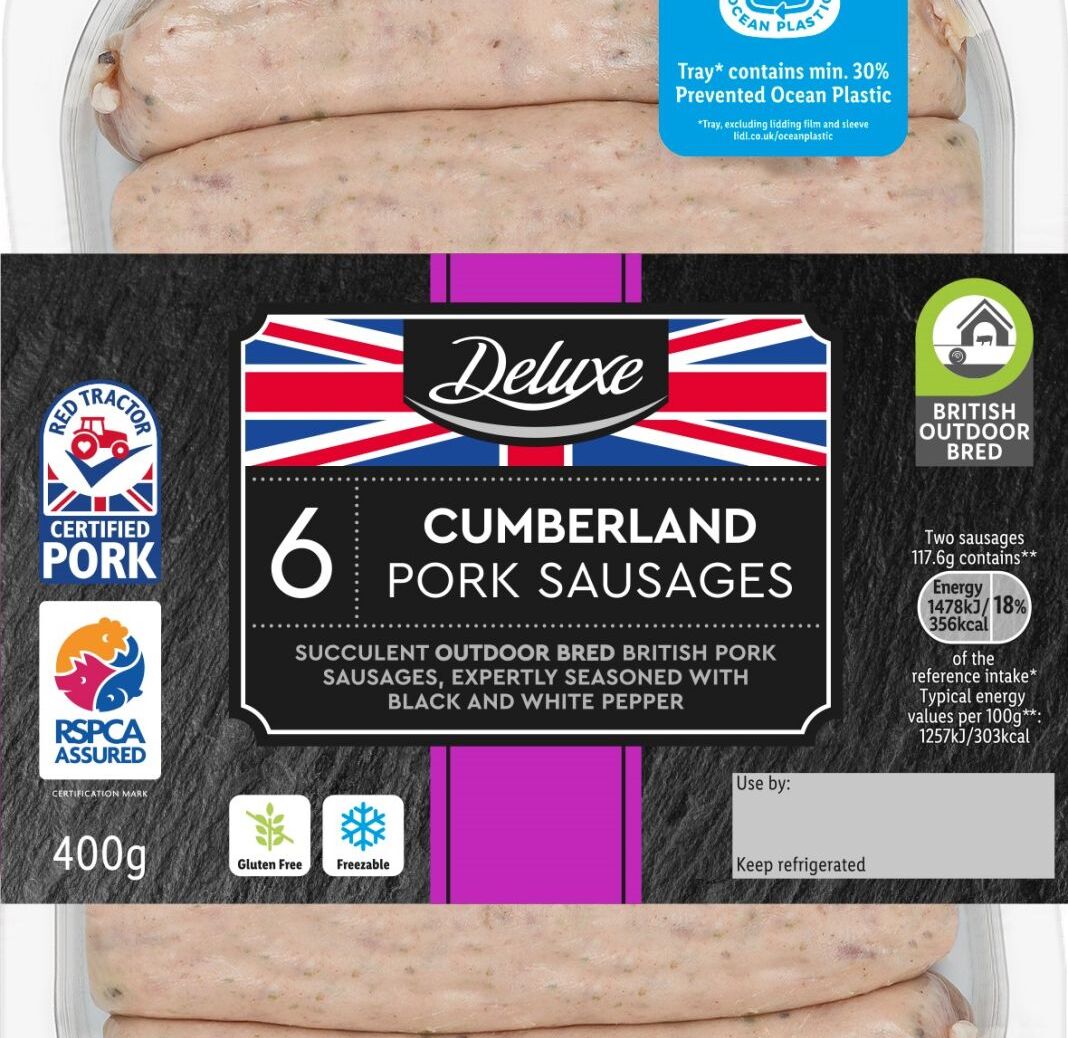 Lidl GB, the British branch of discount supermarket chain Lidl, has extended the Prevented Ocean Plastic (POP) initiative to its fresh meat packaging.
From this week, the retailer will introduce trays containing at least 30% POP for its 400g and XXL 667g Deluxe sausages.
Lidl GB worked with Bantam Materials, a supplier of POP, to develop the POP trays.
The packaging is made from water bottles found in South-East Asia within 30 miles of a coastline or major waterway that ends in the ocean.
The discarded bottles are sorted and processed before being used to create the packaging.
Through this initiative, Lidl GB expects to prevent an additional 1.7 million water bottles from entering the ocean a year, which is equivalent to more than 40t of plastic.
The retailer previously became the first UK supermarket to use POP when it began incorporating it into some of its fish packaging in 2020.
It is currently using POP for the majority of its own-brand fresh fish products and some of its discount breaded poultry ranges.
Lidl GB responsible sourcing and ethical trade head Amali Bunter said: "As the first UK supermarket to launch packaging using Prevented Ocean Plastic, we are so proud to have now prevented the equivalent of over 15 million plastic water bottles from entering the ocean.
"Of course, our commitment to tackling the detrimental impact of plastic waste doesn't end there and we'll continue to work with our suppliers to build on our efforts."
In July last year, Lidl GB committed to eliminating two billion pieces of plastic from its stores by the end of this year.
The retailer also announced plans to replace all its single-use plastic bags for fruit and vegetables with a sustainable alternative.
Lidl GB currently has more than 935 stores and 13 distribution centres across England, Scotland and Wales.