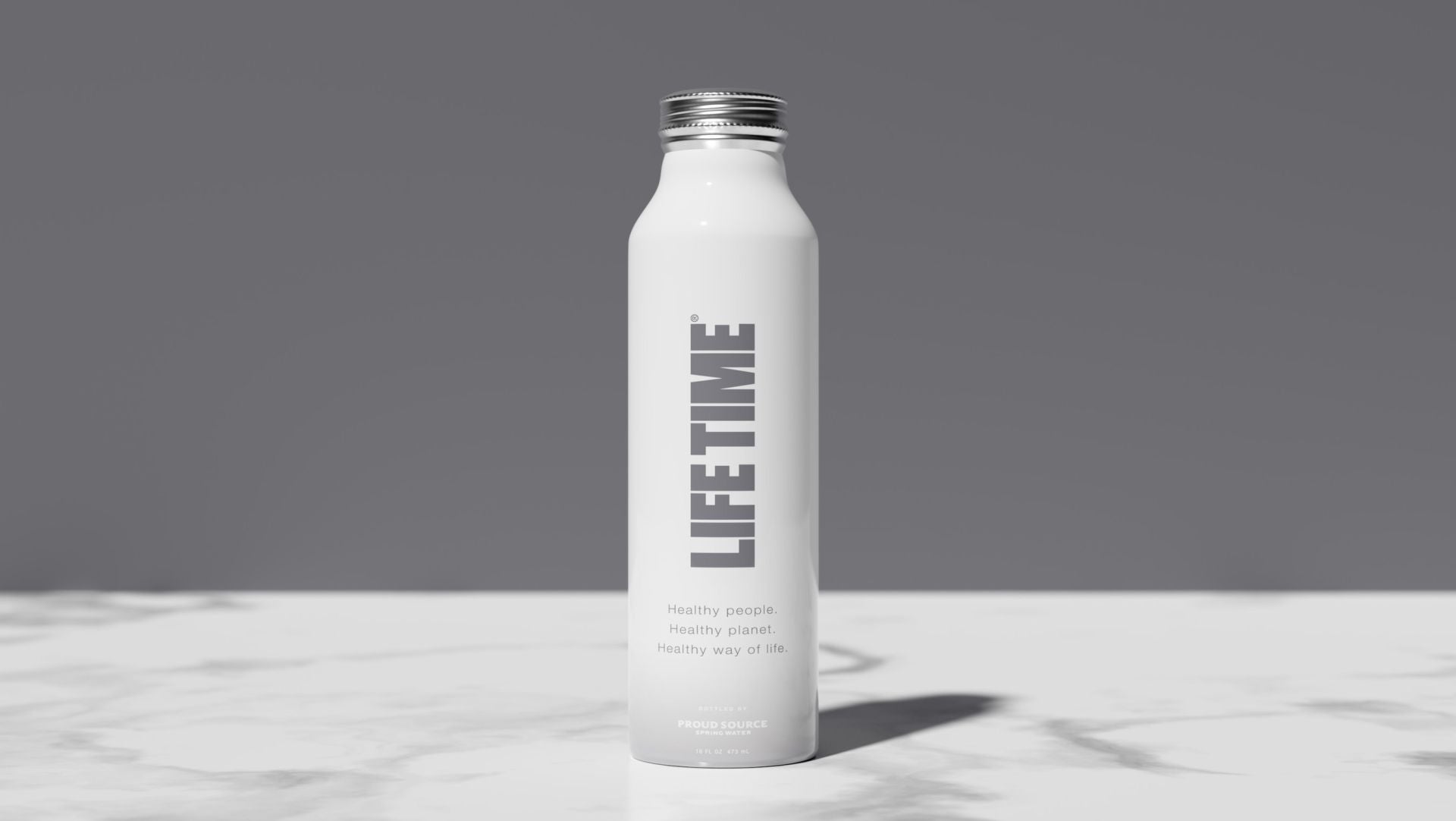 North American healthy lifestyle brand Life Time has committed to removing plastic bottles from its operations in the US and Canada by Labour Day (6 September).
The company, which operates more than 150 athletic resorts in 41 major markets across the continent, will save more than 1.6 million plastic bottles a year through this initiative.
Life Time will launch aluminium bottles for its own-brand natural alkaline spring water as an alternative to plastic bottles.
The company will collaborate with sustainable water bottle company Proud Source to launch the branded water product.
Life Time chairman, CEO and founder Bahram Akradi said: "Environmental stewardship is something we're deeply focused on at Life Time in keeping with our 'healthy people, healthy planet, healthy way of life' philosophy.
"As part of this journey, we'll continue eliminating single-use plastics from our destinations while remaining focused on energy use reduction through the healthy design and operation of our Life Time athletic resorts."
The commitment is part of Life Time's larger sustainable initiative, under which it aims to use less electricity, natural gas and water across its properties.
The company has also introduced water bottle filling stations across its clubs, which it claims have prevented more than 45 million 16oz plastic water bottles from entering the environment.
Besides eliminating plastic bottles, Life Time will implement other plastic reduction measures such as introducing swimsuit bags made from recycled ocean plastic in locker rooms and offering mouthwash cups made from paper instead of plastic.
The company will also provide compostable salad containers, cutlery, plates and bowls across its LifeCafe locations.
In April, Life Time updated its five-year sustainability goals in an effort to further reduce its use of energy and plastic at its North American locations.
The new goals included reducing gas and electric consumption by 20% and water consumption by 40%, as well as investing further in equipment and operational efficiencies.