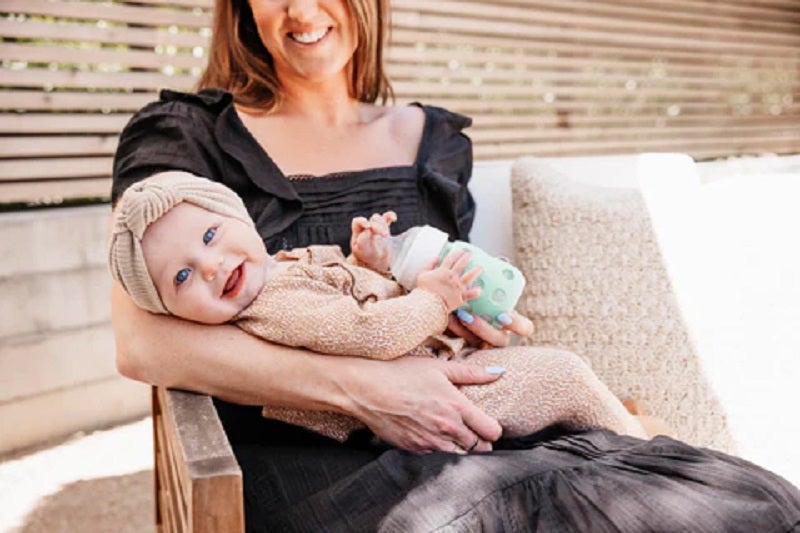 Lifefactory Brand, a subsidiary of US-based consumer product company Thermos, has launched a range of wide-neck glass baby bottles.
The bottles offer the same set of interchangeable cap options as the brand's Lifefactory Stainless Steel Baby Bottles line.
They include wide neck silicone nipples for infants and 'sippy' and straw caps for older babies and toddlers.
In addition, the bottles are made with thermal shock-resistant borosilicate glass and allow for freezing and warming.
Made in the US and France, the wide-neck bottles are designed to be easy to fill and clean, as well as offer a more natural feeding experience.
The silicone sleeve is intended to make it easy for infants to hold and prevent breakage.
Lifefactory said that the wide-neck bottles are compatible with its Wide Neck Accessories, which include three stages of silicone nipples, soft sippy spout, hard sippy spout, pivot straw cap and flat cap.
Thermos Marketing vice-president Julie Lesniak said: "The new wide-neck glass bottle is a great addition to our current baby product line.
"The highly tested and ergonomically designed interchangeable caps allow a single bottle to grow with little ones through every feeding stage.
"Pairing our borosilicate glass with the clean-ability of the wide neck design, the new baby bottles offer our consumer a more natural feeding experience."
Founded in 2007, Lifefactory provides a range of products designed to encourage healthy consumer habits.
The brand was created in California by a paediatric feeding specialist and an industrial designer.
Its products are largely made from pure glass, stainless steel and protective silicone.
Last December, Lifefactory introduced stainless-steel tumblers and sports bottles designed to expand the warm beverage category.
The bottles include vacuum insulation technology to keep drinks cold or warm, as well as easy-grip powder coating and a silicone base to prevent slips.