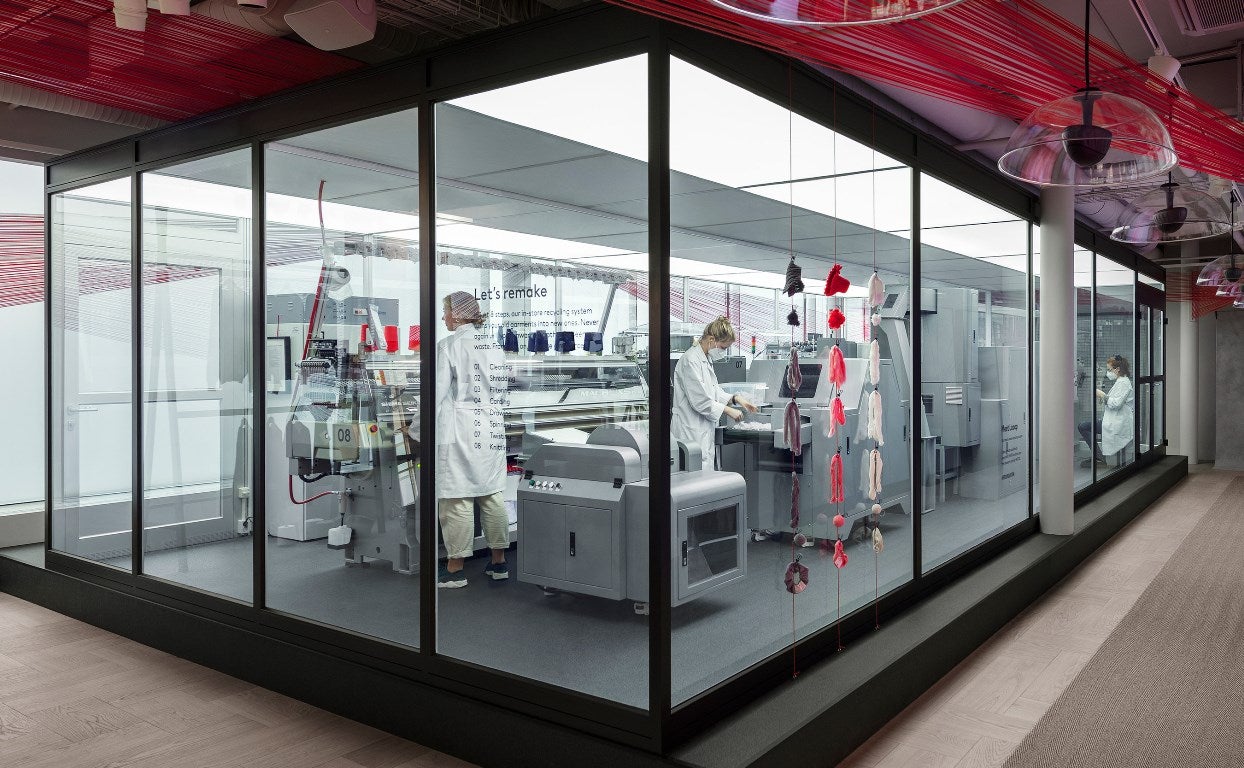 Swedish clothing-retail company H&M is introducing a garment-to-garment recycling system that helps transform old textiles into new ones.
Known as Looop, the container-sized machine promoted circularity in fashion and keeps unwanted garments from turning into waste.
The move is part of the retailer's bigger ambition to become fully circular and climate positive.
H&M plans to make all its materials either recycled or sourced in a more sustainable way by 2030.
Looop leverages a technique to dissemble and assemble old garments into new ones without using water and chemicals.
Cleaned garments are shredded into fibres and rolled into new yarn. This is then used in weaving new garments.
Additionally, the process requires the use of some sustainably sourced virgin materials.
H&M sustainability head Pascal Brun said: "We are constantly exploring new technology and innovations to help transform the fashion industry as we are working to reduce the dependency on virgin resources.
"Getting customers on board is key to achieve real change and we are so excited to see what Looop will inspire."
Looop is supported by the non-profit H&M Foundation along with The Hong Kong Research Institute of Textiles and Apparel (HKRITA) acting as research partner and Hong Kong-based yarn spinner Novetex Textiles.
The recycling system will be offered to customers in one of the retailer's Drottninggatan stores in Stockholm on 12 October.