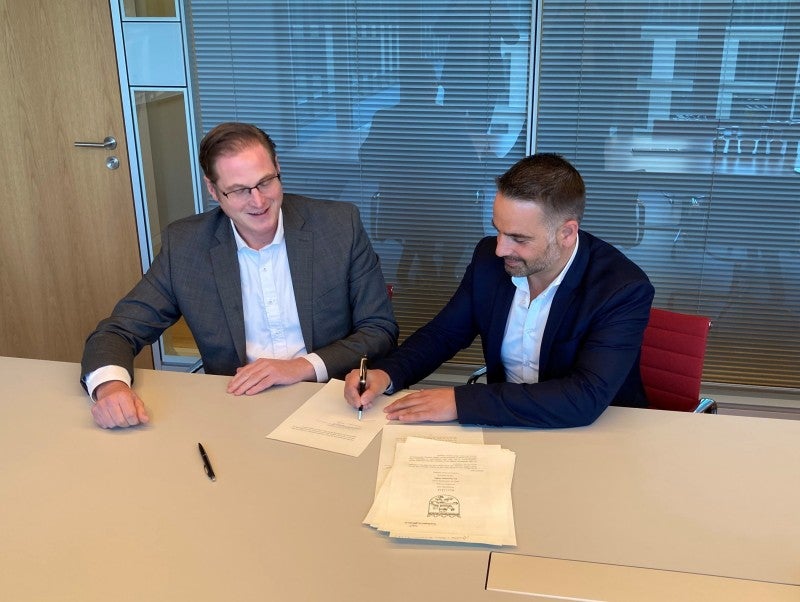 UK-based chemical company LyondellBasell has signed an agreement with 23 Oaks Investments to create a joint venture (JV), Source One Plastics.
The JV will develop an advanced plastic waste sorting and recycling facility in Germany, which will be powered by wind and biomass energy assets.
The facility will be equipped to process the same amount of plastic packaging waste generated by around 1.3 million people a year in Germany.
At present, this waste is mostly incinerated instead of being recycled.
The processed waste from the Source One Plastics facility will serve as material feedstock for a new advanced recycling plant that LyondellBasell intends to build at its site in Wesseling, Germany.
The planned recycling plant will use LyondellBasell's proprietary MoReTec technology to convert hard-to-recycle post-consumer plastic waste into feedstock for new plastic materials.
Once operational, the plant will be able to recycle most types of plastic materials, including multi-layered food packaging items or mixed plastic containers.
LyondellBasell said this plant would be the world's first commercial-scale, single-train advanced recycling plant.
These moves are in line with LyondellBasell's commitment to ending the creation of plastic waste.
LyondellBasell circular and low carbon solutions executive vice-president Yvonne van der Laan said: "We are committed to supporting our customers to meet their demand for renewable and circular solutions.
"To truly achieve a circular economy, we have to find creative solutions to meet society's needs.
"We are taking an important first step into the upstream side of the business to secure access to plastic waste that we will convert into new plastic materials at our advanced recycling plants.
"This will enable us to meet our circularity ambition and produce two million tonnes of polymers from recycled or renewable resources annually by 2030."
LyondellBasell recently partnered with German chemical and consumer goods supplier Henkel to develop reopen/reclose properties for re-closable packaging.