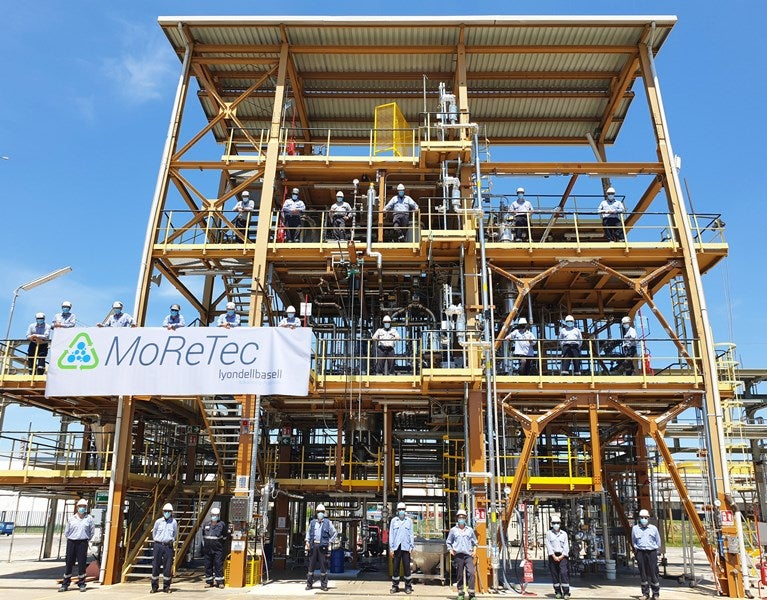 Plastics, chemicals and refining companies LyondellBasell has started its new pilot molecular recycling facility designed to return post-consumer plastic waste to its molecular form. 
Featuring LyondellBasell's proprietary MoReTec advanced recycling technology, the pilot facility is located at the company's Ferrara site in Italy.
LyondellBasell commenced the construction of the Ferrara pilot plant in October last year.
The pilot plant is capable of processing between 5kg and 10kg of household plastic waste per hour.
The resulting new plastic materials from LyondellBasell's MoReTec technology can be applied in various sectors including food packaging and healthcare items that are required to comply to "strict regulatory requirements".
LyondellBasell Research & Development (R&D), technology and sustainability senior vice-president Jim Seward said: "Ending plastic waste in the environment and advancing the circular economy are key sustainability focus areas for our company.
"With our advanced plastics recycling technology, we return larger volumes of plastic waste back into the value chain and produce new materials for high-quality applications, retaining their value for as long as possible."
MoReTec technology is part of LyondellBasell's commitment to plastics-to-plastics conversion and it help reduce plastic waste and advance the circular economy.
In July 2018, the company announced a collaborative effort with Germany's Karlsruhe Institute of Technology (KIT), which proved the efficiency of the MoReTec technology at laboratory scale.
In June last year, LyondellBasell and Neste produced bio-based polypropylene and low-density polyethylene at commercial scale at LyondellBasell's Wesseling facility using Neste's renewable hydrocarbons.