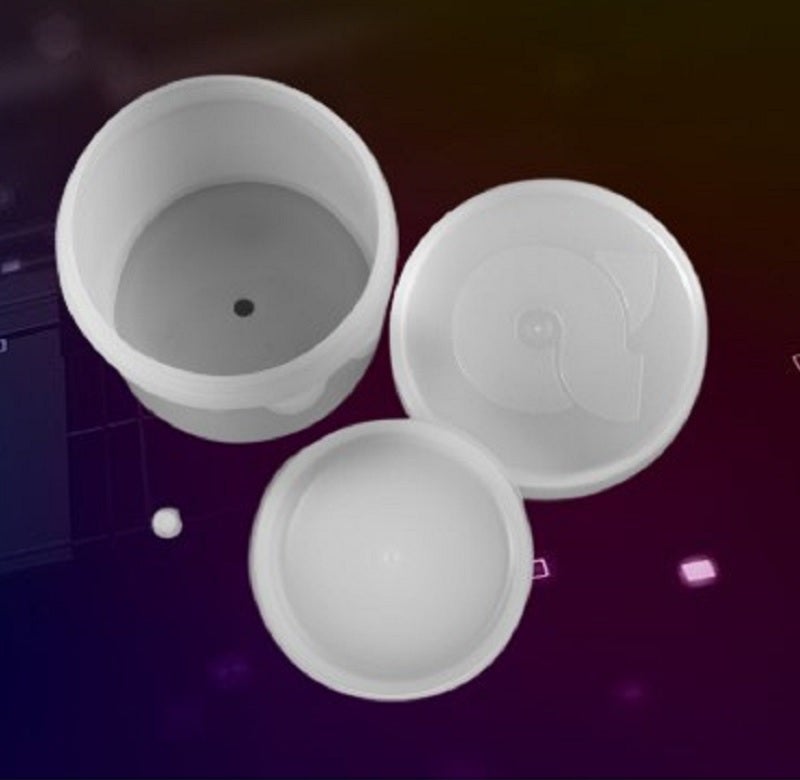 MacDermid ALPHA Electronics Solutions, a company that supplies advanced solutions for power electronics and semiconductor applications, has launched a new packaging option for its ALPHA Argomax sinter paste.
The jar offers additional manufacturing options for customers, enables high-volume implementation and allows automatic sinter paste to be dispensed on a stencil.
It features a hole in the bottom called a dispense port, which is designed for dispensing paste.
In addition, the packaging reduces material waste, helping customers use more than 99% of the ALPHA Argomax sinter paste.
The jar is available in different sizes of up to 250g and reduces downtime when changing containers.
It is compatible with premixing as recommended by MacDermid Alpha, as well as allowing partially used containers to be reused.
Customers can either use the automatic dispenser process or the mechanical handheld dispenser, which is designed to improve the repeatability of the paste replenishment.
MacDermid Alpha has launched the jar for all its ALPHA Argomax paste offerings.
It will complement the company's existing standard jars, as well as its 600g and 3kg cartridges.
ALPHA Argomax Paste and Film global product manager Jeffrey Arouh said: "After rigorous testing at our global manufacturing locations, we are proud to bring this new packaging option to our customers, so they can benefit from this new, proven innovation from MacDermid Alpha.
"Faster, with less waste; these are the key advantages of our new jars with holes."
MacDermid Alpha enables electronics interconnection through speciality chemicals and materials from its brands, which include Alpha, Compugraphics, Electrolube, Kester and MacDermid Enthone.
The company operates worldwide and offers services for all manufacturing steps and supply chain segments.
Its solutions are claimed to increase throughput and enable innovation in electronics while reducing carbon emissions and total costs of ownership.