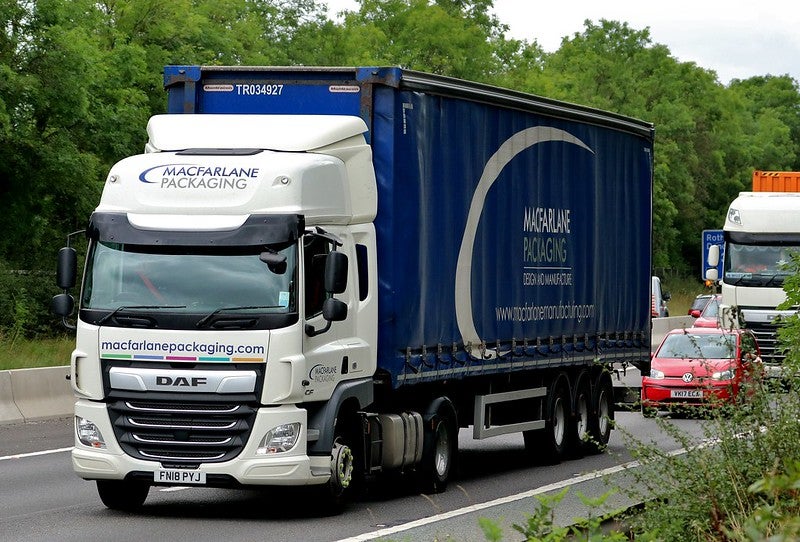 UK-based packaging and labelling company Macfarlane Group has recorded £139.2m ($164.4m) in sales for the first half (H1) of fiscal 2022 (FY22), up by 14% from the same period of fiscal 2021 (FY21).
The group's operating profit from continuing operations was £9.6m, increasing by 4% from a year earlier, while its profit before tax grew by 3% from £8.58m to £8.9m year-over-year.
Macfarlane Group recorded basic earnings per share (EPS) of 4.36p in H1 2022 against 3.83p in the first half of FY21, while its diluted EPS were 4.31p, compared with 3.79p a year earlier.
During the period, the company's Packaging Distribution division posted an 11% sales growth to £123.5m.
The division reported a slight decline in gross margin of 32.3% during the six-month period, compared with 32.7% in H1 2021.
Macfarlane Group's Manufacturing Operations also registered a robust performance, with its sales increasing by 40% from £11.2m to £15.7m against the same period of last year.
Macfarlane Group outgoing chairman Stuart Paterson said: "The Group has achieved a solid performance in the first half of 2022, especially when compared to a strong trading period in H1 2021.
"This has been achieved against the backdrop of a slowdown in spend from the e-commerce sector and significant inflationary pressure on operating costs.
"We have also made strategic IT investments and incurred start-up costs on our new North-west of England distribution centre.
"Our people have consistently demonstrated commitment and operating excellence as the business continues to grow and develop."
Macfarlane Group has kept its full-year outlook for FY22 unchanged and expects the 'challenging' trading environment, pressure from operating costs and slow customer demand to continue.
The Glasgow-based company has also announced a change in management, with Aleen Gulvanessian set to replace Paterson as its chairman.