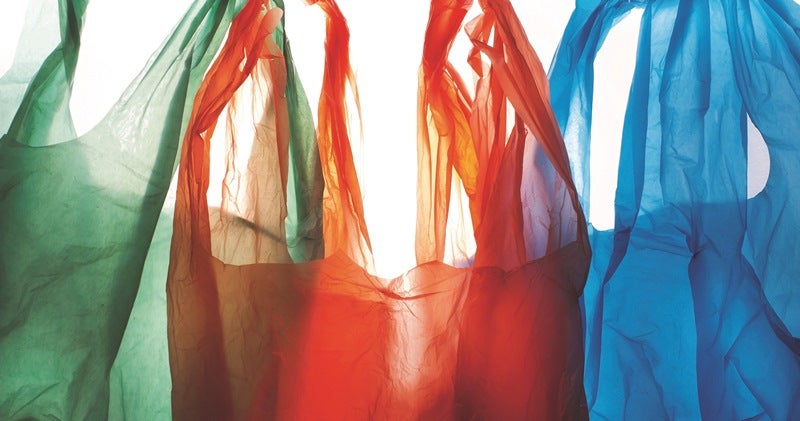 Maine representative Nicole Grohoski and two other lawmakers have proposed to ban the use of plastic shopping bags across the state, according to Natural Resources Council of Maine (NRCM).
Various cities and towns, including Bar Harbor, Bath, Belfast, Blue Hill, Brunswick, Camden, Damariscotta, and Freeport have already imposed restrictions to ban single-use plastic bags. Kennebunk, Manchester, Newcastle, Saco, Southwest Harbor, Rockland, and York have also put forward restrictions.
Retailers that previously opposed the ban or fee on plastic bags also announced their support in considering a comprehensive state policy.
Communities such as Cape Elizabeth, Falmouth, Portland, South Portland, and Topsham have introduced a fee for using plastic bags, while at least six more are considering local ordinances.
NRCM sustainable Maine project director Sarah Lakeman said: "The plastics issue is a huge one people are finally opening their eyes to. A product that will never degrade shouldn't be used for a purpose lasting only moments."
Retail Association of Maine executive director Curtis Picard said: "It's getting to be more of a challenge for retailers that operate in more than one community. It seems each community feels the need to rewrite these ordinances from scratch. We may be at the point where a statewide, comprehensive ordinance may be better for everybody."
Maine lawmakers received similar bills from Boothbay representative Holly Stover and Fort Fairfield representative David Harold McCrea to ban plastic shopping bags or reduce waste. However, no public hearings have been scheduled.
"We may be at the point where a statewide, comprehensive ordinance may be better for everybody."
NRCM noted that it is not yet clear whether the proposals would offer exemptions for small businesses or speciality retailers.
NRCM is accepting that the plastic bag manufacturing industry may oppose the bills, arguing that consumers do reuse plastic bags and that bans or fees put a financial burden on retailers and customers.
In another development, the ban on polystyrene foam and single-use plastics in San Diego came into effect on 23 February.
The bill regulates products made from polystyrene foam and the distribution of certain single-use straws and utensils.
As per the bill, food vendors should only distribute plastic straws and plastic utensils if requested by the customers. However, self-service stations can offer plastic straws and utensils to customers.
The ban also covers coolers, ice chests, pool or beach toys, dock floats, mooring buoys, as well as anchor or navigation markers.
Items such as egg cartons, food trays or food service ware such as bowls, plates, trays, cups, lids, and other similar items made using Styrofoam will be included in the ban from 24 May.