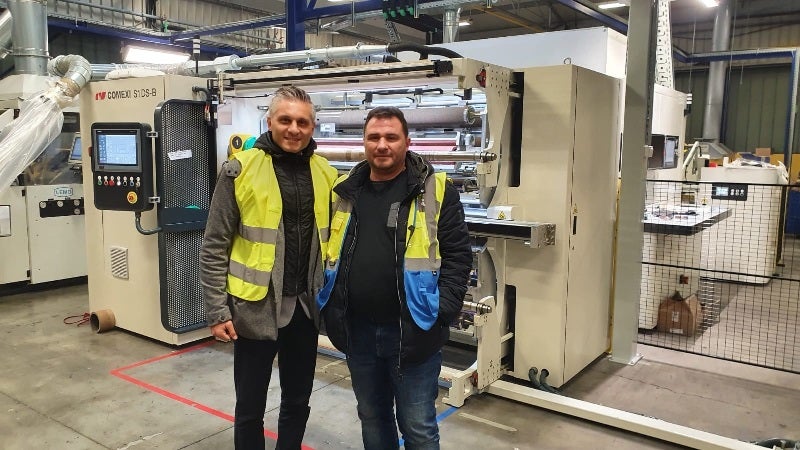 Polyethylene foils and bags provider Makoter has acquired Comexi S1 DS slitter with laser technology to create and introduce new products.
The acquisition is the result of a strategic business partnership reached between both the parties and will enable Makoter to increase its capacity.
Makoter owner Saša Makoter said: "In regard to perforation, the quality and precise position, the possibility to define the strength of opening, and the ability to choose the model based on the needs of our customers, are the main primary arguments that have influenced us to purchase the Comexi S1 DS with laser technology."
Comexi slitter is used for the manufacture of flexible packaging for toilet paper rolls, tissue towels, napkins, and handkerchiefs and more.
The introduction of Comexi S1 DS with laser technology will enable the company to perform tasks with large-diameter rolls, customisation, differentiation and applications such as micro and macro perforations, pre-cut adhesive labels, and security systems among others.
Comexi Balkan countries area manager Alessandro D'Agostino said: "This is a very important partnership for us. Makoter , a leading company in its sector, has invested in a machine with a high level of technology and a total laser capacity of 1,200W.
"The high level of automation and technological innovation of the S1 DS allows Makoter to have a machine with distinctive productivity and efficiency."