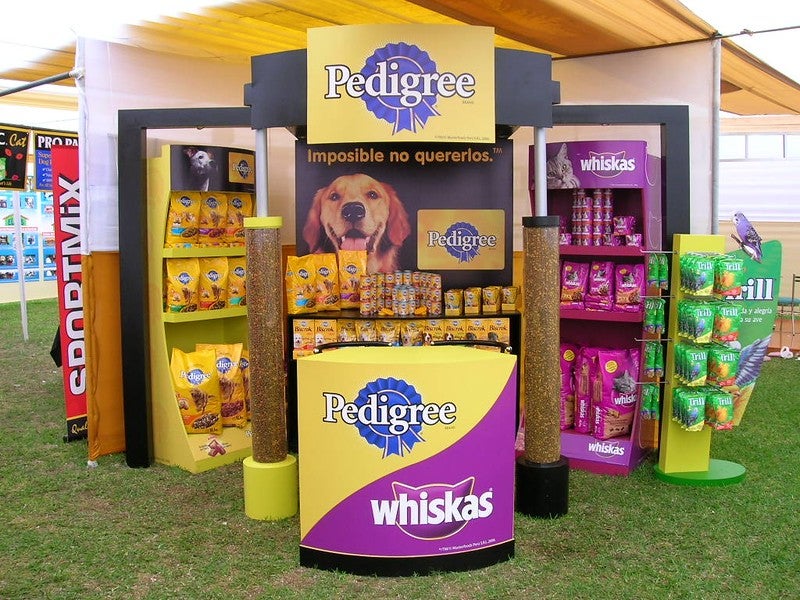 US-based food product manufacturer Mars Petcare has committed to replacing plastic shrink film for all its mixed multipacks cans of pet food in the UK.
The company will use cardboard packaging for its Pedigree, Whiskas, Chappie and Kitekat products.
With this initiative, Mars Petcare expects to eliminate 180t of plastic from the environment a year.
The packaging is fully recyclable and is due to become commercially available from 11 September.
Mars Petcare interim general manager Kim Smet said: "At Mars Petcare, we're on a mission to future proof the growing pet population and industry.
"The switch from shrink-wrap to cardboard is an important step in helping us achieve our goal of 100% recyclable packaging by 2025.
"We know that over the past year alone, the UK's pet population has skyrocketed to an all-time high, tipping 20 million dogs and cats – nearly a third of the size of the UK human population.
"So as an industry, our sustainability efforts must reflect this and improve, at speed, to create the world we want tomorrow."
The move is part of Mars Petcare's efforts to move towards a circular economy.
In July, the company launched dedicated in-store recycling points for pet food packaging at 40 UK stores under a recycling programme with Pets at Home.
Mars Petcare has also reduced its Pedigree Schmackos packaging by 12% and cut the size of all Dreamies 60g packs to make them thinner.
These changes have contributed to saving 27.6t of virgin plastic in the UK.
In addition, the company has participated in Asda's trial of in-store refill zones to provide their first pet care offerings, providing products from the Whiskas and Pedigree brands.