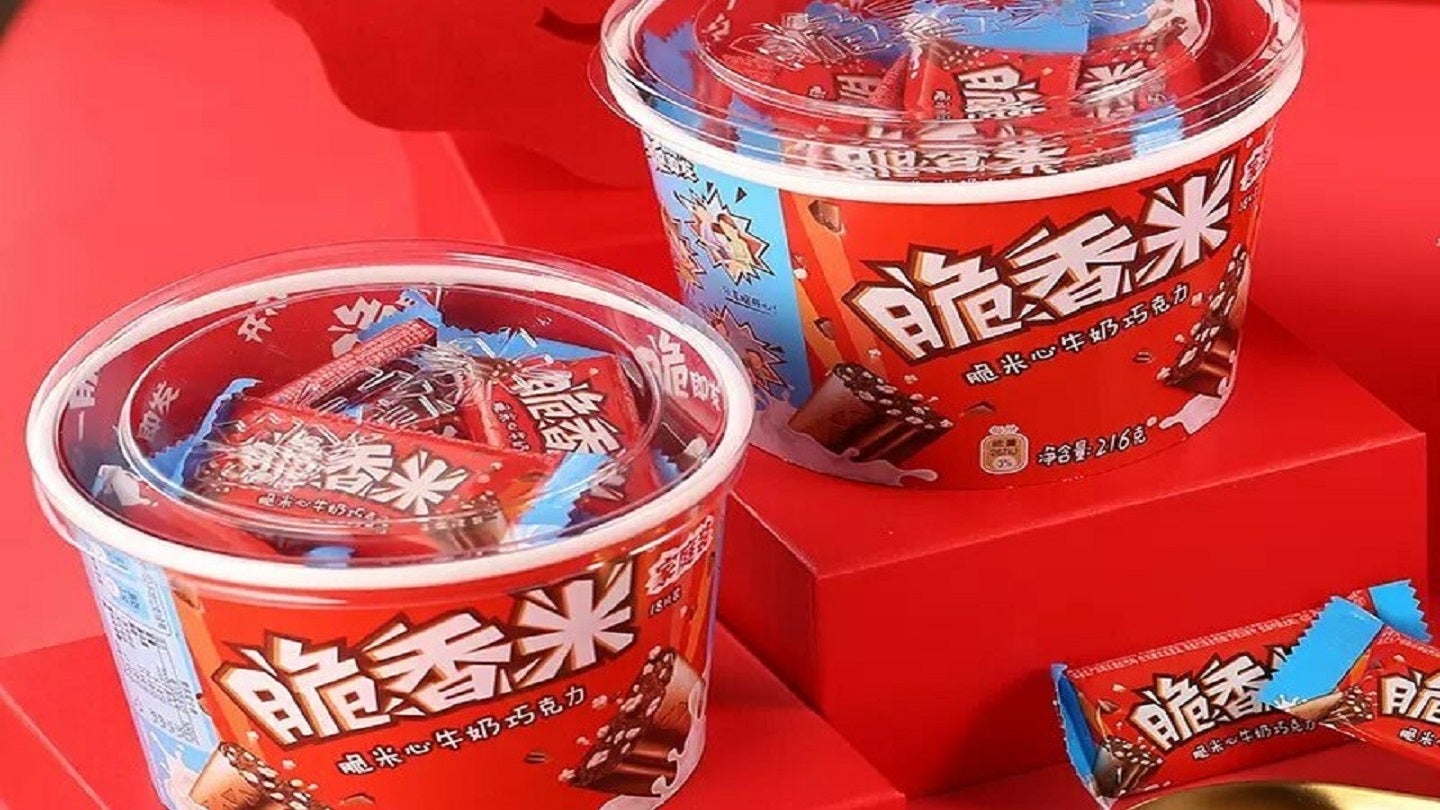 The Chinese branch of confectionery company Mars Wrigley has launched its first package made entirely from post-consumer recycled PET (rPET).
The company adopted the packaging for local chocolate brand Cui Xiang Mi (CXM).
The 216g canister features 100% rPET and is designed not to compromise the customer experience.
Mars Wrigley China expects the new packaging to save 36t of virgin plastic each year.
In a statement, the company said: "We have launched our first package containing rPET in the Chinese market via a local chocolate brand, Cui Xiang Mi (CXM).
"It demonstrates a new chapter in recycled contents application for Mars Wrigley China's package portfolio.
"We want to inspire consumers with more green and sustainable moments in addition to our tasty products."
After launching the packaging for CXM, Mars Wrigley China plans to provide the rPET lid for brands such as Snickers and M&M's this year.
Through this, the manufacturer aims to save 300t of virgin plastics in a year.
The use of rPET for packaging is part of Mars Wrigley China's wider efforts to make its packaging reusable, recyclable or compostable.
Last year, Mars China partnered with other industrial leaders and national associations to launch Flexible Plastics Reborn.
Claimed to be China's first industry-wide flexible collection pilot, the programme aims to collect 50,000t of flexible packaging waste by the end of 2025.
Mars Wrigley China has also launched projects to reduce the packaging weight of its Dove and Extra brands, saving more than 1,000t of virgin plastics since 2019.
In November last year, Mars announced plans to switch to sustainable packaging for its chocolate bars in Australia and New Zealand.
The paper-based packaging will be available for 47g and 64g Mars bars, as well as 44g and 64g Snickers bars.