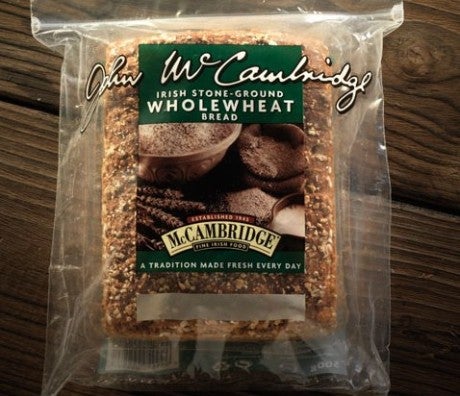 Bread maker McCambridge has won the first round in the high court ruling against competitor Brennans over its use of similar packaging for brown bread.
The Irish Commercial Court has ruled that McCambridge is entitled to an injunction against Brennans, as the packaging was likely to confuse customers.
McCambridge has claimed Brennans copied its design, using a similar resealable packaging including the green panel.
The company has said that its rival had set out to intentionally confuse McCambridge customers by deliberately copying the packaging of its product.
Judge Michael Peart in his judgment said that the Brennans packaging was likely to confuse consumers but he also observed that the company had made no deliberate attempt to imitate the packaging to gain market share or confuse the public.
Michael McCambridge, McCambridge chairman, said while Brennans claimed it had set out to distinguish its product from the McCambridge's, it had 'spectacularly failed' to do so.
The similarity was particularly evident when the two products were viewed side by side with the front facing out on supermarket shelves, he claimed.
The judge said he believed Brennans and its advisers thought that placing of the company name and logo and other features on the packaging would avoid confusion.
The company, with a 30% bread market share in Ireland, initiated legal action against Brennans in May this year, claiming that the rival infringed its copyright and was 'passing off' its bread into the market as McCambridge's.
McCambridge, with registered offices at Rathcoole, Co Dublin claims Brennans began a process of 'deliberate mimicking' of the McCambridge product in 2008 and last produced a 'lookalike' product in January this year.
Other issues, such as if McCambridge can claim damages from Brennans, will be heard in a later hearing.