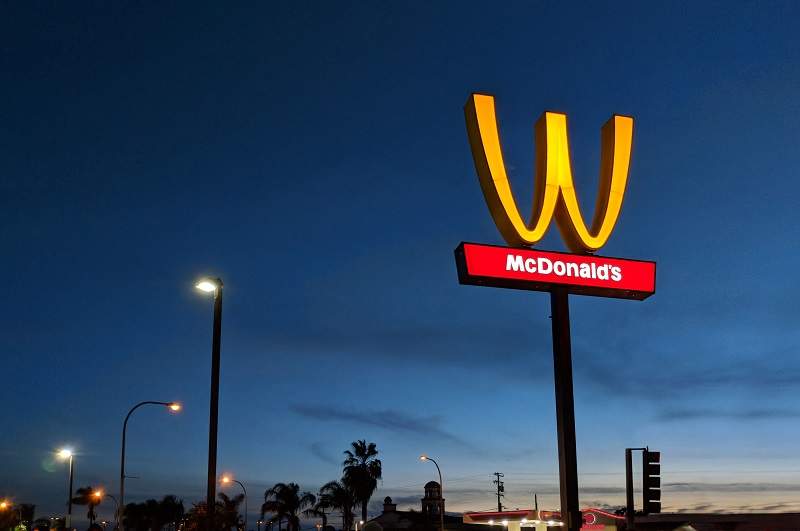 US fast food giant McDonald's is celebrating International Women's Day with special packaging, franchise products and by reinventing its iconic M sign.
In a bid to honour all women around the world, the company has flipped its famous golden arches upside down, turning the M into a W, in several stores across the US.
The company also changed the McDonald's logo on all its social media platforms and will distribute special packaging, crew shirts, hats and bag stuffers in 100 restaurants across the US.
It's a 'celebration of women everywhere,' McDonald's global chief diversity officer Wendy Lewis told Business Insider, adding that it is a first in the brand's history 'in honour of the extraordinary accomplishments of women everywhere and especially in our restaurants.'
Lewis also said: "From restaurant crew and management to our C-suite of senior leadership, women play invaluable roles at all levels, and together with our independent franchise owners, we're committed to their success."
International Women's Day was widely celebrated by several other companies across sector. Whisky brand Johnnie Walker, for example, recently released a product with a limited edition 'Jane Walker' label that will be available throughout March.
The brand said that for every bottle sold, it will donate $1 to organisations that support women's causes around the world.
Coffee producer Peet's Coffee also released a limited edition box set of coffee packs called 'Sisterhood Flight'. The collection celebrates three types of coffee produced in three different regions, all produced by women.
However, Scottish brewery BrewDog's dedicated packaging did not find success as it faced a wave of backlash after launching its Pink IPA, a beer 'satirically dubbed Beer for Girls'.
The product, which was created in an attempt to ridicule the types of sexist marketing existing, did not have the hoped effect on customers around the world, who complained that the effort was not sufficient.