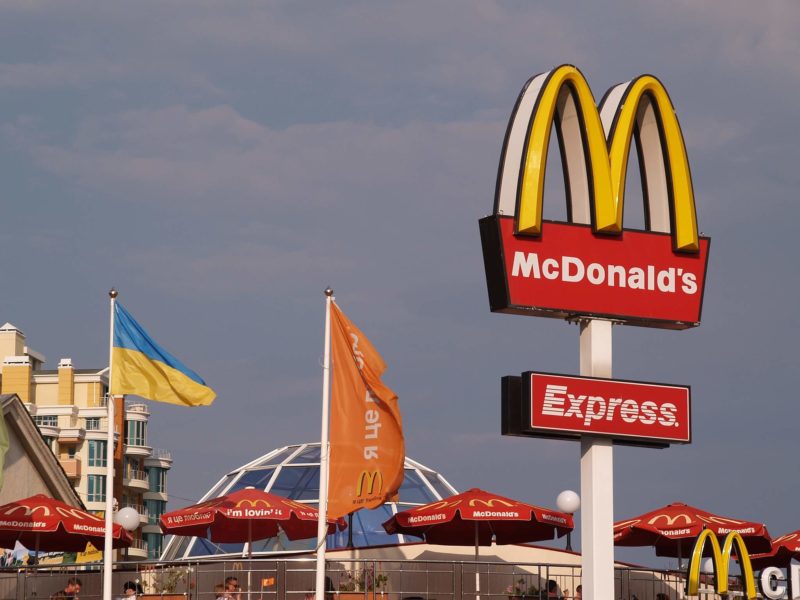 Fast food giant McDonald's has launched a plan to phase out all its worldwide plastic packaging, in order to switch to renewable or recycled materials by 2025.
In a recent statement, the US food retailer declared its determination to contribute to the sustainability of the environment as it claimed that an overwhelming amount of customers increasingly urged the company to adopt more eco-friendly solutions.
McDonald's can count 37,000 restaurants in over 100 countries that serve 69 million customers daily, who, according to Chief Supply Chain and Sustainability Officer Francesca DeBiase, "Consistently tell us that packaging waste is the #1 environmental issue they would like us to address. Customers want our food to be hot, safe and high quality and of course our packaging plays a big role in that."
She also added: "McDonald's has the responsibility and opportunity to use our scale for good. By acting now and boldly, we hope to lead the industry and our customers toward a more sustainable future and fuel a movement to address waste as a global community."
Last week, the fast food giants had already announced their wish to eliminate foam polystyrene packaging from their global franchise by the end of 2018.
Following an ever-growing demand for food and drinks retailers to minimise the use of plastic packaging, the chain will aim to produce all its items, including bags, straws, cups and wrappers from recycled materials.
McDonald's also pledged for 100% of its restaurants around the globe to recycle packaging by 2025 – with only 10% of them already undertaking this initiative.
The news comes at the same time as UK supermarket chain Iceland's promise to minimise its use of plastic packaging by 2023.
Concerns over the excessive use of plastic packaging has risen in Britain recently, leading Prime Minister Theresa May to elaborate a new 25-Year Plan to reduce the use of plastic bags, cups, straws and other single-use objects made of plastic by 2042.
Iceland has said that it intends to remove plastic from the packaging of more than 1,000 of its own products in the next five years.
Nigel Broadhurst, joint managing director of Iceland said that most of the supermarket's meals are disposed of in black plastic trays. He said: "That black plastic is the worst possible option in terms of toxins going into the ground and the ability to recycle that product."
Whilst Iceland will only have to focus on the UK, McDonald's will have to deal with its plastic-free plan on a larger scale.
DeBiase commented on the matter: "We understand that recycling infrastructure, regulations and consumer behaviours vary city to city and country to country, but we plan to be part of the solution and help influence powerful change."
Ultimately the aim of McDonald's is to focus on environmental sustainability, as DeBiase said: "We're always looking to improve and raise the bar on what it means to be a responsible company committed to people and the planet. We're confident our actions today will help bring about the change we hope to see and activate the global community in the fight against waste."