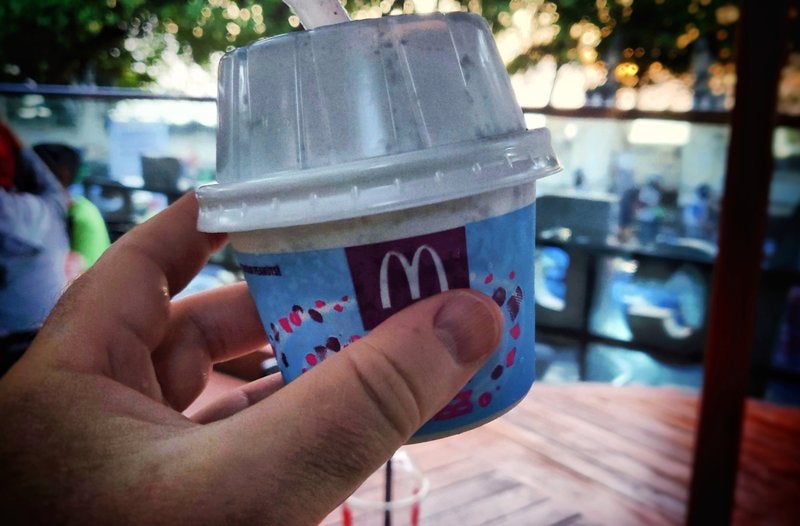 McDonald's UK & Ireland has announced that it will phase out single-use plastic lids from its McFlurry ice cream range and replace plastic packaging for salads with cardboard containers.
These changes are expected to prevent 485 million metric tonnes of plastic waste per year.
The fast-food company will no longer offer plastic lids with its McFlurry ice creams across UK stores from September this year. Removing these lids alone will reduce the company's annual plastic waste footprint by 383 metric tonnes.
Starting next week, recyclable cardboard containers will replace the existing plastic bowls, cups and lids used across the entire range of salad-based mains and sides on offer in McDonald's UK & Ireland stores.
The cardboard containers will be made from 50% recycled content, removing 102 metric tonnes of plastic every year.
Mcdonald's UK & Ireland supply chain director Beth Hart said: "We are committed to listening to our customers and finding solutions with our suppliers that work for them, this is the latest example of that, but by no means the end.
"We continue to look for solutions for our cutlery and lids, for example, but this is great progress. For us, sustainability is about more than just packaging. We have to look at the whole journey."
Globally, McDonald's aims to source all of its packaging from renewable or recycled sources by 2025.
As part of this goal, the company already started substituting plastic straws from all stores with paper alternatives.
The fast-food chain also intends to achieve a 36% reduction in greenhouse gas emissions by 2030.
Last year, the UK Government proposed to ban cotton buds, plastic straws and drink stirrers.