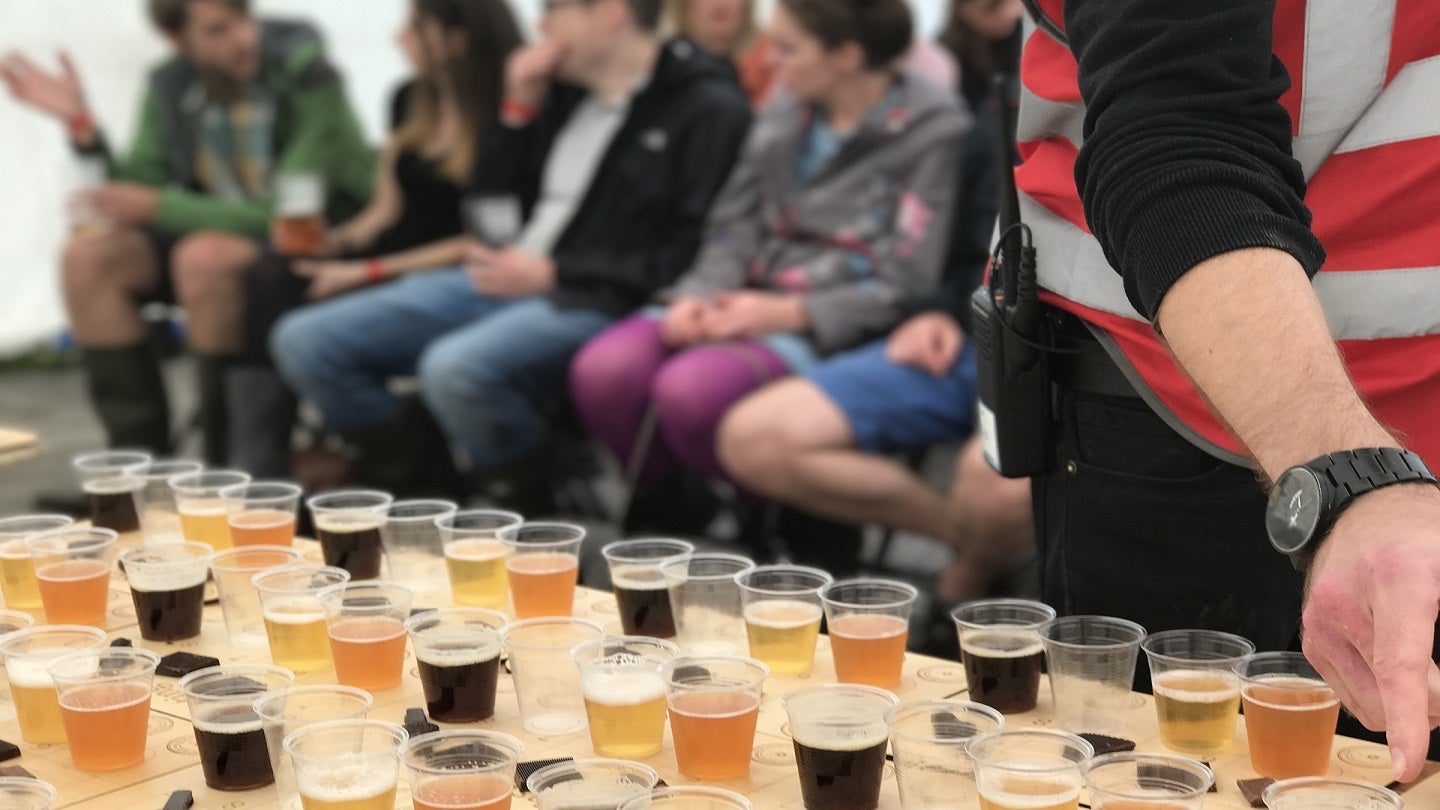 France-based craft brewery Meduz has selected SuperCup, a reusable cup created by Berry Global, for serving beer at celebratory events.
The reusable beer cup was launched in September last year and is made from recyclable polypropylene.
Designed to be used multiple times, SuperCup is claimed to be 'sturdy, washable and stackable'.
The cup is at least 30% lighter than the market standard for reusable beer cups.
Meduz is using both the 25cl and 50cl categories, featuring its logo and other messages.
The company initially introduced SuperCup at the International Agricultural Show in Paris last year and is now using the cup at all its fairs and trade shows.
Meduz co-founder Christophe Fresquet said: "We had to find a great cup solution since the use of single use cups for such purposes is now banned in France.
"We are very pleased with the SuperCup, which is light, compact and inexpensive.
"It takes up little space when stacked and has a beautiful design. We have our logo printed on it and it looks fantastic.
"After the events, we collect and wash the cups and they are ready to be used again.
"We get very positive customer feedback about the design and quality of the SuperCup. They appreciate the 'beer cup' design and its light weight."
Based in Indiana, Berry Global supplies plastic packaging products and services to companies in various sectors worldwide.
Last month, Berry Global partnered with The Coca-Cola Company to provide tethered lids for polyethylene terephthalate (PET) bottles in the European Union.
The lightweight lids will be included on the PET bottles used for Coca-Cola's carbonated soft drinks.
They feature a tamper-evident band to provide a wide angle and are designed to allow easy access to the beverage and comfortable mobile drinking.