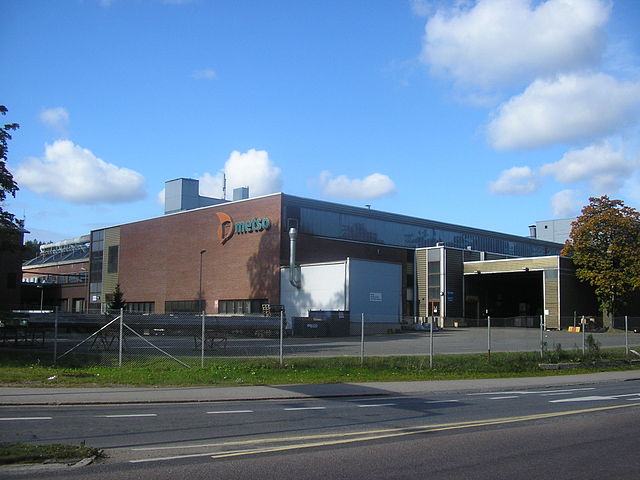 Finnish technology services company Metso has secured an €80m order from Turkish Kipas Kagit Sanayi Isletmeleri for a containerboard machine to be supplied to a new mill in Kahramanmaras, southeastern Turkey.
The 8.6m-wide PM 1 includes an approach flow system, air systems, machine pulpers, a broke collecting system, chemical systems, a steam and condensate system, a ropeless tail threading system, machine clothing, as well as mill engineering.
According to Metso, the system will be equipped with an OptiFormer roll and blade gap former, as well as a WinDrum Pro belt-bed winder.
At a production speed of 1,500m/min, the company said that the machine will produce fluting and testliner grades out of 100% recycled fibre with an annual output of 400,000t annually.
Metso area president Hannu T Pietilä said the machine will use gap forming technology that enables a higher production speed and production efficiency ratio for board machines.
Delivery and start-up of the PM 1 is scheduled for 2013.
In September last year, Metso received an order from China's International Paper & Sun Cartonboard, a joint venture co-established by International Paper and Sun Paper Group, for the supply of a coated board production line.
The order included a complete coated board machine from headbox to winders, including stock preparation and approach flow systems, hoods with machine ventilation and coating colour preparation systems.
Kipas Kagit Sanayi Isletmeleri is a subsidiary of Kipas Holding of Kahramanmaras, Turkey, which is formed of numerous subsidiary companies with 27 mills.
Caption: Metso will deliver and commission the PM 1 for Turkish Kipas Kagit Sanayi Isletmeleri by 2013. Photo: Antti Leppänen