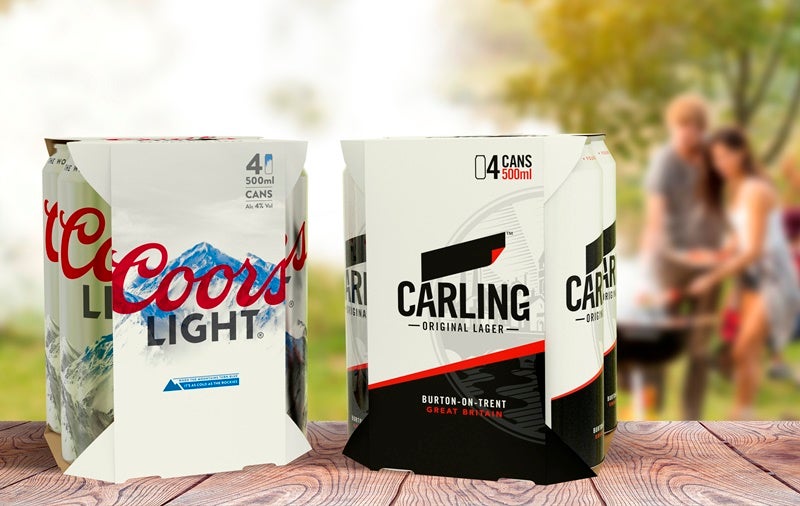 MillerCoors' parent company Molson Coors proposes to make 100% of its packaging reusable, recyclable, compostable or biodegradable by 2025.
The move is part of the company's new wave of sustainability goals introduced this week.
The company is also planning to use more recycled materials in its plastic packaging, enhance recycling efforts in major markets and reduce packaging emissions.
As part of its initiative, the company's craft brewer Colorado Native is testing a fibre-based six-pack ring produced using post-industrial recycled fibre.
The material is 100% bio-based, recyclable and compostable in commercial composting facilities.
To improve its recyclability, the global brewer is in the process of making a transition from current five-layer PET bottle to a three-layer bottle in the US.
Molson Coors will also feature at least 30% recycled content in all of its plastic packaging, including PET bottles, plastic film wrap and plastic rings.
Additionally, the brewery is planning to replace plastic rings of its Carling and Coors Light cans with 100% recyclable cardboard sleeves in the UK by March 2021.
Also, the company will replace the existing plastic film wrap packaging of its large multipacks, using cardboard alternatives, by March next year.
As part of the new sustainability goals, Molson Coors also plans to reduce packaging emissions by 26% by 2025.
Molson Coors CEO Mark Hunter said: "As a global brewer with a strong family heritage, we have always taken seriously our responsibility to brew a more sustainable future.
"We believe we have an obligation to step forward and work together to address the urgency of climate change. That's why we're aligning our business with the most ambitious goals of the agreement."
Furthermore, the company has signed the New Plastics Economy Global Commitment, a worldwide initiative led by the Ellen MacArthur Foundation to address plastic pollution and waste at its source.