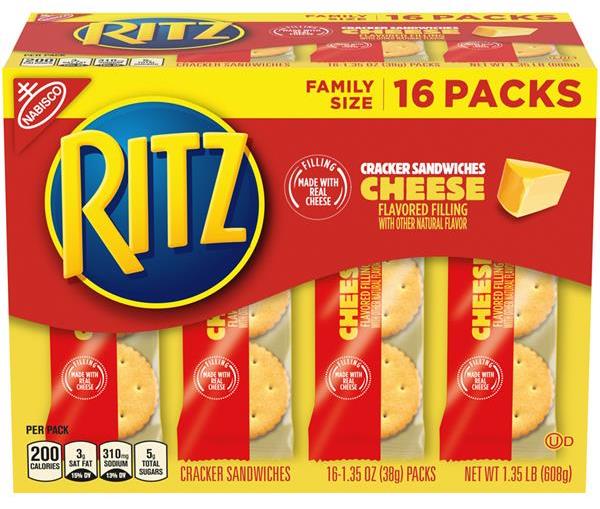 Snacks company Mondelēz Global has voluntarily recalled its Ritz Cheese Cracker Sandwiches Family Size product in the US.
The recall has been initiated over a packaging issue and affects only a limited quantity of the product, specifically 21.6oz carton.
According to the company, the outer packaging of the product indicates that it is Cheese variety but the individually wrapped product inside the carton contains Peanut Butter variety.
The 16, 1.35oz individually wrapped six-cracker sandwiches are labelled as Ritz Peanut Butter Cracker Sandwiches.
Additionally, the outer carton has an allergen advisory statement printed on it to specify that the product "May contain peanuts."
Meanwhile, the inner package product properly declare peanut as an ingredient.
The recall will exclusively affect the Ritz Cheese Cracker Sandwiches Family Size (21.6 oz. carton) product available at retail stores nationwide.
Other Ritz products including Mondelēz Global products and any other locations outside the US are not exempted from this recall.
The recall, conducted with the knowledge of the US Food and Drug Administration, has been issued as a precaution. So far, no injury or illness have been reported to Mondelēz Global in relation with this product.
The company has requested consumers who have this product to discard any product they may have.
In a statement, the company said: "People allergic or severe sensitivity to peanut are at the risk of serious or life-threatening allergic reactions by consuming this product."