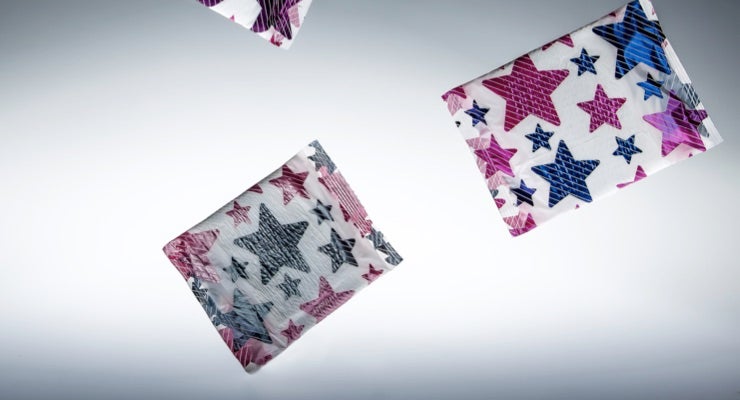 Multinational packaging and paper company Mondi has opened an advanced flexo printing line at its plant in Gronau, Germany.
The ten-colour flexo press will address the increasing demand for advanced printing options for films and laminates in the hygiene industry.
It is also intended to offer greater flexibility in feminine care pouch wrapping designs and film choices.
With the flexo press, Mondi aims to offer customers a highly efficient printing service with inline siliconisation, which removes the need for release paper, and inline embossing solutions.
The printer features updated sleeve technology designed to help manufacture high-quality results in different colours with faster productivity.
In addition, the press can apply effect inks and matt additives to deliver 'premium-looking' films.
Mondi Personal Care Components managing director Jürgen Schneider said: "The new flexo printing line enables us to better serve our customers in the hygiene industry through an altogether smarter printing process.
"Inline inspection systems for colour and silicone quality guarantee product reliability while low ink consumption, minimal waste and shorter set-up times make this type of printing efficient and, therefore, also highly suitable for customers with varying lot sizes.
"What's more, our installation can handle different film materials, including biodegradable or recycled content stock, which supports our customers' sustainability goals."
The investment will allow Mondi to deliver flexo printing services alongside its existing rotogravure capacities.
The company's team in Gronau worked with staff at its plant in Jackson, Mississippi, to install and operate the new line.
Last year, Mondi reported revenues of €7.7bn and underlying earnings before interest, tax, depreciation and amortisation (EBITDA) of €1.5bn.
Earlier this month, the company suspended operations at its facility in Ukraine amid Russia's invasion of the country.
The facility is located in Lviv, approximately 70km from Poland, and primarily manufactures paper bags. It employs around 100 people in total.