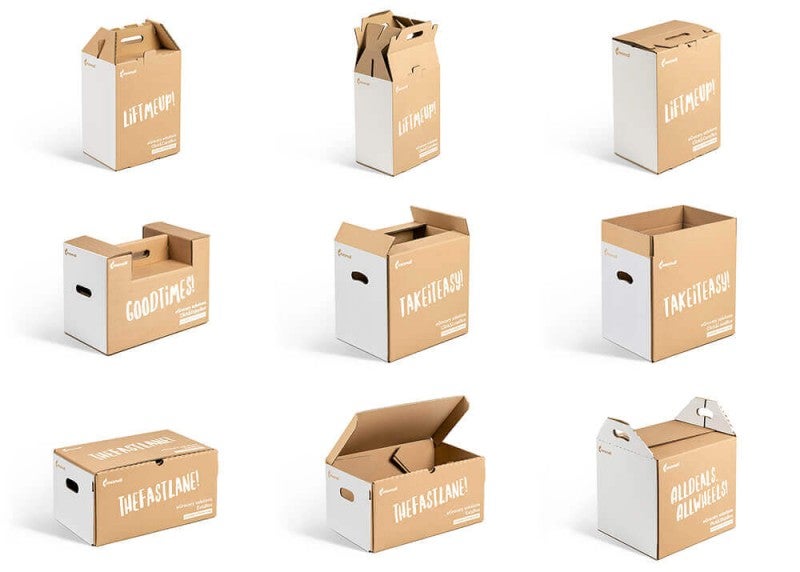 UK-based packaging and paper manufacturer Mondi is set to launch a range of corrugated packaging solutions for online grocery markets in Central Europe.
The seven solutions aim to address the growing demand for online grocery delivery services by offering fit-for-purpose packaging for perishable food and wine bottles among other products.
The packaging solutions include the Pick&ShipBox, which is designed to adapt to multiple requirements, the PantryBox for carrier shipping or click and collect, and the RecipeBox for fresh produce and groceries.
Mondi's EatsBox is ideal for smaller local deliveries by bicycle or scooter, while its Click&LoadBox features a handle for mixed grocery orders.
The Click&EnjoyBox has been designed for holiday, gift or seasonal promotion packs and the Click&CarryBox is suitable for packaging heavier mixed orders.
All of the boxes in the range are fully recyclable.
Mondi Corrugated Solutions chief operating officer Armand Schoonbrood said: "The Covid-19 pandemic has boosted the popularity of online grocery shopping, especially in our Central European markets.
"Our customers in the retail grocery sector are quickly adapting to growing consumer demand for pick-up and delivery options.
"We pride ourselves in developing smart, fit-for-purpose packaging to meet our customers' needs, which is why we're rolling out these efficient, sustainable solutions designed for a variety of delivery methods and styles."
The new portfolio complements Mondi's BCoolBox, a fully sustainable packaging solution to keep perishable food fresh, which was launched in February.
The company has pledged to make all its products reusable, recyclable or compostable by 2025.
Schoonbrood said: "This expansion of our e-grocery portfolio is another example of how we want to drive real change and support retailers to use sustainable packaging solutions that keep materials in circulation and prevent waste.
"Whether near or far, fragile glass containers or perishable vegetables, our e-grocery portfolio offers efficient and protective packaging solutions."