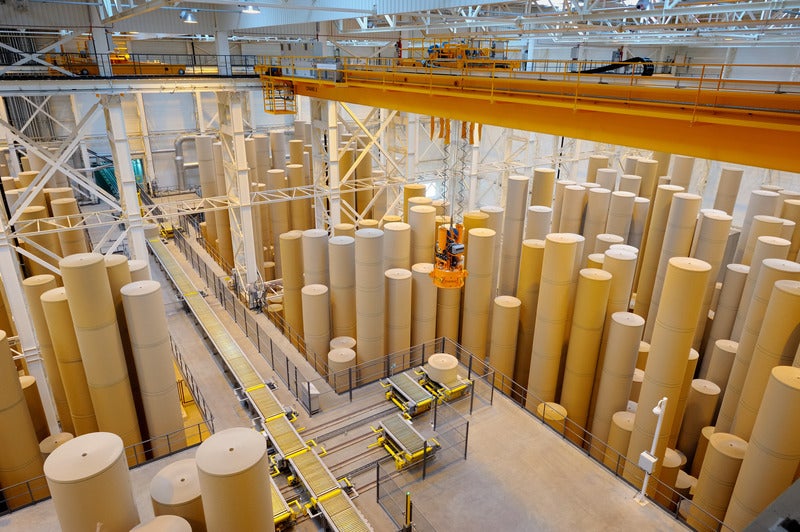 International packaging and paper company Mondi Group announced on Thursday its full year results for the year ending 31 December 2018. The company reported underlying earnings before interest, tax, depreciation and amortisation (EBITDA) of €1,764m, a 19% rise from the previous year.
Mondi attributed this rise to higher average selling fees and product demand. The firm also reported revenue of €7,481m, up 5% from the previous year, and an underlying operating profit rise of €1,318m, up 28%.
Basic underlying earnings rose 27% to 189.1 euro cents per share, profit before tax rose 25% to €1,105m, and the recommended full-year ordinary dividend amounted to 76.0 euro cents per share, up 23%.
Mondi also reported a 'robust operational performance and strong cost control across the Group' with 'capital investment projects on track and delivering growth.'
The firm also highlighted good progress integrating acquisitions, with a total spend of €424m, and its success with sustainable packaging solutions. Mondi also announced plans to 'simplify corporate structure', adding that the company is 'delivering against 2020 Growing Responsibility commitments.'
Mondi Group chief executive officer Peter Oswald said: "Mondi delivered a strong performance in 2018. We benefited from good demand across our fibre packaging businesses, higher average selling prices and the contribution from our recent acquisitions. We continue to make good progress in delivering value accretive growth and enhancing the ongoing cost competitiveness of our operations through our capital expenditure programme.
"During the fourth quarter of 2018, we successfully started up the €335m modernisation of our kraft paper facility in Štĕtí and we received the final permits 2 to proceed with our investment in a 300,000 tonne kraft top white machine at our Ružomberok mill (Slovakia), while work to upgrade the pulp mill at the same site is progressing well.
"Expansionary capital expenditure projects at a number of our packaging operations and the integration of acquisitions completed in the year will further enhance our production capabilities and product offering to customers.
"In November 2018, we announced a proposal to simplify our dual listed structure into a single holding company structure under Mondi plc, which we believe will streamline cash and dividend flows, enhance our strategic flexibility, increase transparency and remove the complexity associated with the current structure.
"Pricing is mixed going into 2019, with recent price reductions in containerboard grades and market pulp and stronger pricing in our kraft paper markets. During 2019, we are planning longer maintenance and project related shuts, while looking forward to the incremental contribution from recently completed major capital projects and acquisitions."