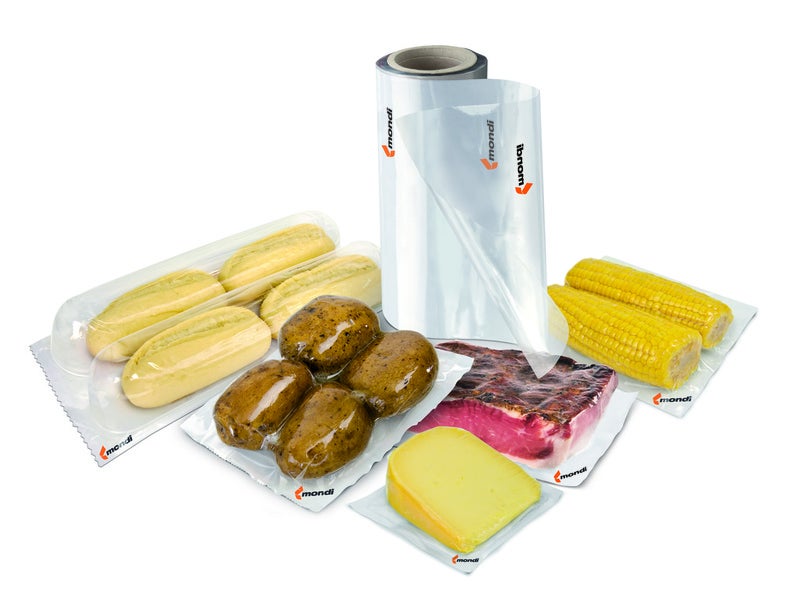 Mondi, an Austria-based paper and packaging solutions provider, has unveiled a recyclable polypropylene (PP) film to pack fresh and processed foods.
The recyclable packaging material is suitable for the thermoforming of flexible films for modified atmosphere packaging (MAP) and vacuum packaging.
According to Mondi, the new, coextruded packaging material features a web at the top and bottom as well as an internal barrier layer.
Both webs have been certified by The Aachen, Germany-based Institut cyclos-HTP, the Institute for Recyclability and Product. The organisation independently certified that the webs have the highest qualification 'Class AAA' in recyclability.
In addition to increasing the shelf life of products, including meat and cheese, the new packaging material will help to reduce the product's carbon footprint by 23% compared to existing conventional structures.
Mondi Consumer Packaging EcoSolutions project manager Thomas Kahl said: "Mondi's view is that packaging should always be fit-for-purpose, paper where possible, plastic when useful, and sustainable by design.
"The challenge with this project was to maintain the functionality that is key to such applications, including excellent oxygen and moisture barriers, and high puncture resistance, while also enhancing the package's recyclability. The latter factor was vital as Mondi continues to support the principles of a circular economy."
The latest development of thermoformable food packaging meets the requirements of the 'New Plastic Economy' global initiative, which is striving toward a more sustainable economy.
In March, Mondi announced four new commitments to tackle plastic waste as part of the launch of first New Plastics Economy Global Commitment report by the Ellen MacArthur Foundation.