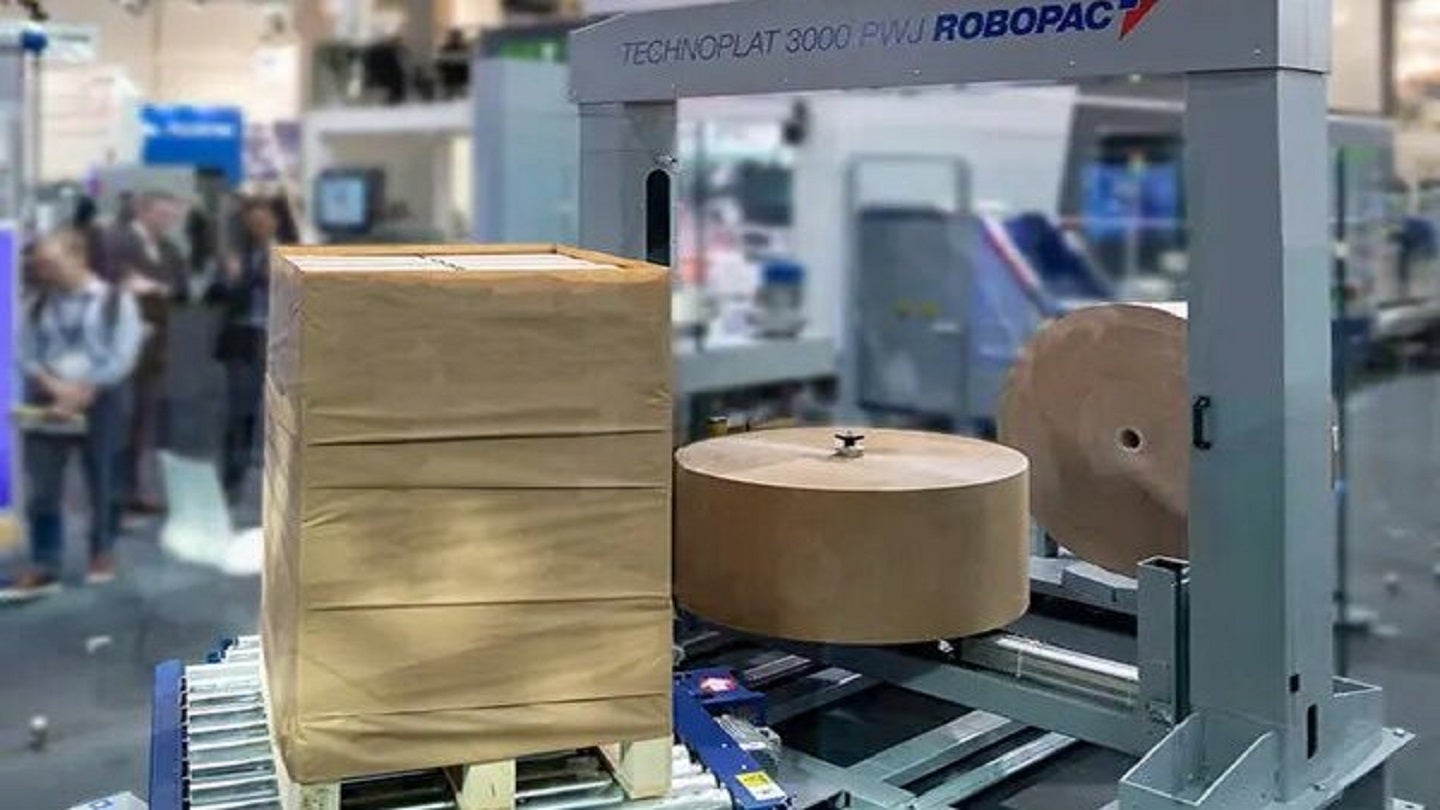 Sustainable packaging and paper company Mondi has partnered with pallet-wrapping machinery manufacturer Robopac to launch a new paper-wrapping solution for use in pallet storage and transportation.
The new paper stretch wrapping solution leverages Mondi's Advantage StretchWrap, a kraft paper created with responsibly sourced, renewable materials.
The high-strength and plastic-free paper is resistant to punctures and can absorb high amounts of tension.
Robopac's wrapping machines are compatible with Advantage StretchWrap and therefore help customers to switch to sustainable paper alternatives from traditionally used plastic wrappers.
Capable of processing 25kg reel of Advantage StretchWrap, the semiautomatic machine uses one reel to wrap up to 40 pallets in an hour while the fully automated wrapping machine uses one reel to secure up to 750 pallets.
In addition, an independent life cycle assessment (LCA) showed that Advantage StretchWrap performed better in various environmental impact categories including climate change.
The LCA revealed that the solution reduces greenhouse gas emissions by 62% when compared to virgin plastic stretch film, and by 49% against 50% recycled content-made plastic stretch film.
Mondi's product manager for StretchWrap and Flexible Packaging Bartosz Babicz said: "We highly value the collaboration on eye-level with Robopac including a great exchange of expert knowledge, having similar core values within our companies.
"Close collaboration with our partners is key to transition to sustainable packaging solutions, therefore working with Robopac is truly driving our progress towards a circular economy and provides our customers a combination of state-of-the-art machinery with best-quality wrapping paper."
Last week, Mondi launched Hug-IT, a sustainable sleeve packaging solution created for Coca-Cola HBC in Austria.