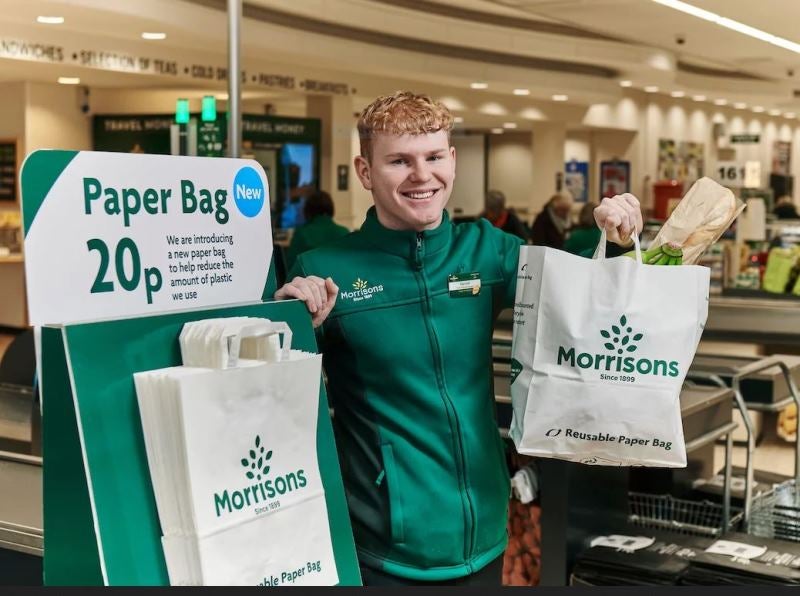 UK supermarket chain Morrisons has announced it will stop using black plastic packaging for its own-brand food and beverage products.
The supermarket chain said it will use plastics that are recyclable and consist of 85% recycled content.
If successful, the initiative will alleviate the recycling of approximately 4,000 tonnes of packaging every year.
Carbon black pigments in black plastic prevent sorting equipment from detecting it, which makes it harder to recycle. Black plastic usually enters landfills, adding to the waste and causing pollution.
The initiative is part of Morrisons commitment to make all packaging recyclable, reusable or compostable by 2025.
Morrisons packaging manager Natasha Cook said: "It is important to our customers that we make it easier to recycle plastic and so we are very pleased to announce that we have been able to eliminate black plastic from our own-brand products."
In line with its commitment towards reducing plastic pollution, the retailer has already eliminated approximately 9,000 tonnes of plastic a year, which was mostly plastic produce bags and unrecyclable polystyrene.
In June, Morrisons announced that it will launch plastic-free areas in many of its stores to encourage recyclable bag use.
The retailer has also started offering Morrisons paper carrier bags to customers at select stores.