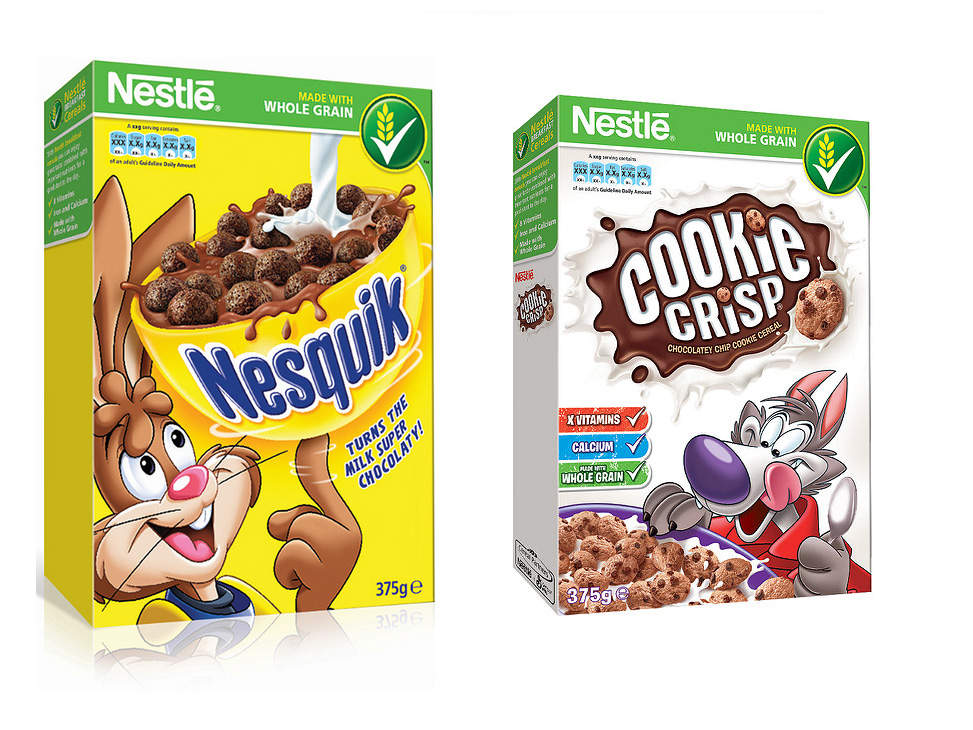 A Health and Social Care Select Committee has suggested that cartoon characters should be banned from promoting junk food to improve childhood obesity rates.
Under the committee, MPs have called for a ban on 'brand-generated characters or licensed TV and film characters' which are often used to promote foods high in fat, sugar or salt.
The ban would see cartoon characters being dropped from food packaging and advertising of junk food though would not extend to the packaging of healthier products.
TV chef and campaigner Jamie Oliver gave evidence to the committee saying that using friendly-looking and appealing cartoon characters to 'peddle rubbish' puts the 'future of the NHS' at stake if the government does not act now to prevent this type of subtle advertising from continuing.
Oliver said: "The government needs to launch a multi-pronged strategy that pulls every possible lever to help support better outcomes for our kids. In turn, we need to make healthier food cheaper and more easily available for parents.
"Theresa May needs to own this now."
A study performed in 2010 has found that 50% of children 'say that food from a package decorated with a cartoon celebrity such as Shrek tastes better than the same exact product from a plain package'.
Along with banning cartoon characters from unhealthy food packaging and advertisements, the committee also recommended a ban on junk food adverts before 9pm TV watershed to improve childhood obesity rates.
Other suggested recommendations included forcing supermarkets to remove confectionery from the end of aisles and checkout areas; restrictions on junk food promotions; allowing local authorities the power to limit the number of fast food outlets opening in their areas; and banning sponsorship of sports clubs, venues, youth leagues and tournaments by brands associated with unhealthy products. The committee has also called on social media to reduce children's exposure to junk food advertising.
Conservative MP and committee chairwoman Dr Sarah Wollaston said: "Children are becoming obese at an earlier age and staying obese for longer.
"The consequences for these children are appalling and this can no longer be ignored."
The Royal College of Paediatrics and Child Health's officer for health promotion Dr Max Davie said: "The committee is right, the key to a reduction of obesity is prevention and we must not hang around, action must be taken now."
However, Advertising Association's chief executive Stephen Woodford claims that UK has the 'strictest rules in the world' on promoting products high in fat, sugar and salt to under 16s.
He said: "We remain of the view that measures such as a 9pm watershed would be ineffective in tackling the complex root causes of childhood obesity which are linked to a whole range of factors, including socio-economic background, ethnicity and educational attainment."
The proposed ban comes after figures have revealed that one-in-25 children aged 10 or 11 in England were now classed as 'severely obese'.